UITP Asia-Pacific Conference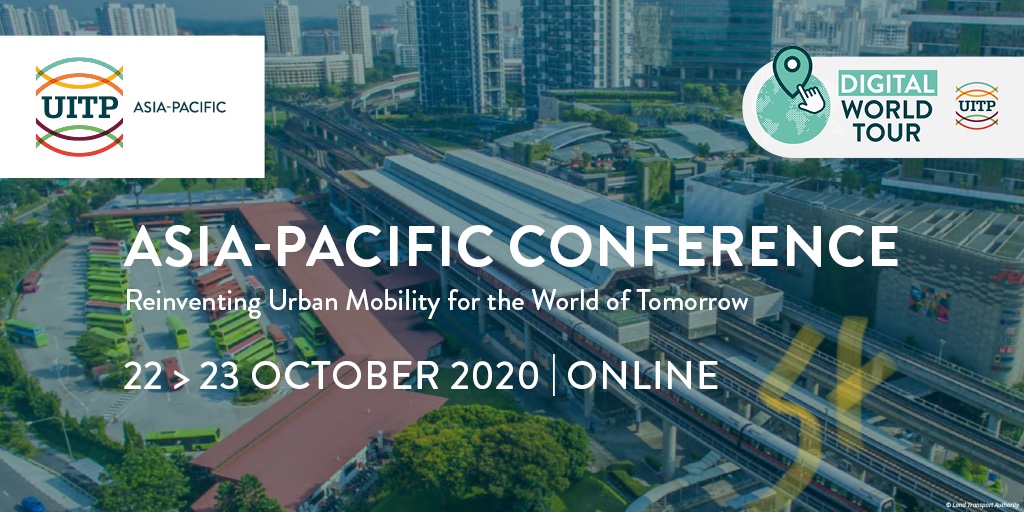 Under the theme of "Reinventing Urban Mobility for the World of Tomorrow", UITP Asia-Pacific will showcase the multi-facet development of public transport technology and operation in the new era. At the conference, the challenges and opportunities revealed by the pandemic will be explored with the aim of driving greater confidence in public transport for the community. This 2-day event will feature a range of high profile panel discussions and expert presentations covering topics such as:
Autonomous, Intelligent and Connected Public Transport for the Future
Building Inclusive Community
Data-Driven Decisions for Optimising Mobility
Future of On-Demand Mobility Beyond 2020
Green Mobility
Innovating Railways in the New Era
Intelligent and Resilience Bus Operations
and many more…
SHOW will be presented during the session The Future of Public Transport – Autonomous, Intelligent, Connected (Presentation & discussion – English) on 23 October.
The full programme is available here.