gathers 69 partners from 13 EU-countries, covering the whole urban mobility chain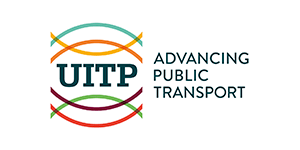 International Association of Public Transport
Is a passionate champion of sustainable urban mobility and is the only worldwide network to bring together all public transport stakeholders and all sustainable transport modes.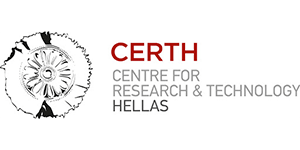 Centre for research and technology hellas
is one of the largest research centres in Greece. It was founded in 2000 and is located in Thessaloniki, Greece.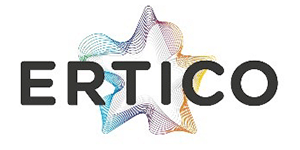 ERTICO – ITS Europe
European Road Transport Telematics Implementation Coordination Organisation-Intelligent Transport Systems & Services Europe S.C.R.L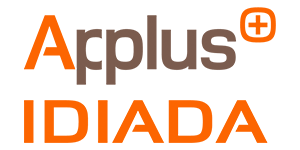 IDIADA Automotive Technology, S.A.
is a global partner to the automotive industry with over 30 years' experience supporting its clients in product development activities.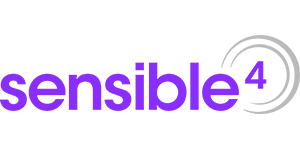 Sensible 4
is a Finnish self-driving technology company developing full-stack software for autonomous vehicles.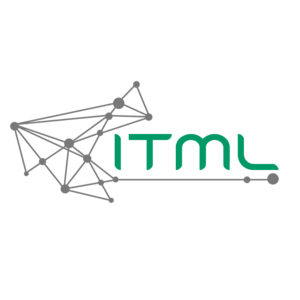 Information Technology for Market Leadership IKE (ITML)
Founded in 2011, Information Technology for Market Leadership IKE (ITML) is a global ICT enterprise headquartered in Athens, Greece.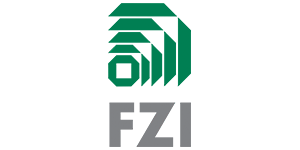 FZI Research Center for Information Technology
is a non-profit institution for applied research in information technology and technology transfer.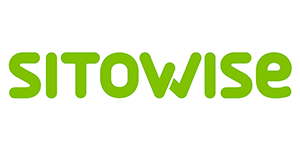 Sitowise
is a specialist consulting company with 1,700 personnel that provides its customers the full range of built environment services from planning to expert and digital services under the same roof.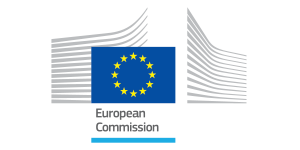 Joint Research Centre (JRC)
is the European Commission's science and knowledge service which employs scientists to carry out research in order to provide independent scientific advice and support to EU policy.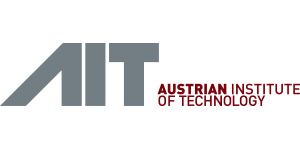 AIT Austrian Institute of Technology
AIT takes a leading position in the Austrian innovation system and a key role in Europe as Research and Technology Organization (RTO).

Indra Sistemas S.A. (Indra)
INDRA is one of the leading global technology and consulting companies and a technology partner for the key business operations of its clients worldwide. It is a leading global supplier of proprietary solutions in specific segments of the Transportation and Defense markets, and a leading company in digital transformation and Information Technologies in Spain.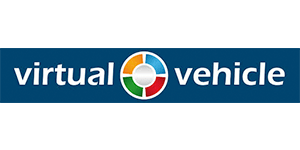 Virtual Vehicle Research GmbH
The Virtual Vehicle Research GmbH is Europe's largest R&D center for virtual vehicle technology with 310 employees. Research priority is the linking of numerical simulations and hardware testing, which leads to a powerful HW-SW whole system design and automation of testing and validation procedures.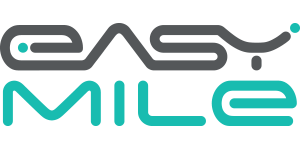 EasyMile
EasyMile brings driverless vehicle solutions for people and goods to life with leading technology that provides a real service.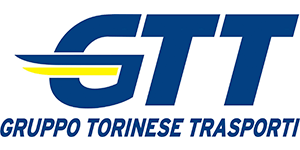 GTT (Gruppo Torinese Trasporti S.p.A.)
is a local transport company which employs 4,450 people and transports 190 million passengers every year.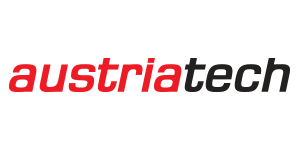 AustriaTech – Federal Agency for Technological Measures
AustriaTech – Federal Agency for Technological Measures is a 100% subsidiary of the Federal Ministry of Climate, Action, Environment, Energy and Mobility.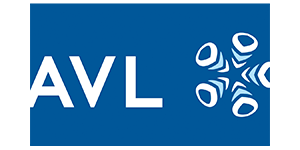 AVL List GmbH
AVL is the world's largest independent company for the development, simulation and testing of powertrain systems (hybrid, combustion engine, transmission, electric drive, batteries, fuel cell and control technology) for passenger cars, commercial vehicles, construction, large engines and their integration into the vehicle.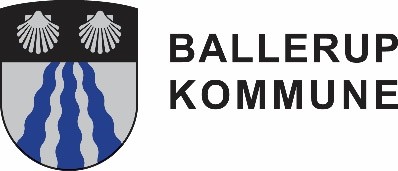 Municipality of Ballerup, Denmark
Ballerup is a leading municipality for businesses and is located 15 km Northwest of Copenhagen City in the Greater Copenhagen Region. It has the highest number of private jobs pr. habitants in Denmark and the businesses located in Ballerup are the largest contributors to the Gross Domestic Product (GDP) in Denmark.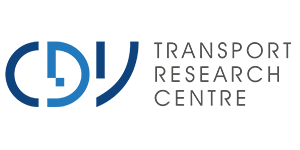 Centrum dopravního výzkumu, v. v. i. (CDV – Transport Research Centre)
The Transport Research Center (CDV) is a public research institution, established as the only research organisation under the jurisdiction of the Ministry of Transport. The institution was established by decision of the minister of transport as of 1 January 1993 as the legal successor of the Czech section of the federal Research Institute of Transport in Žilina.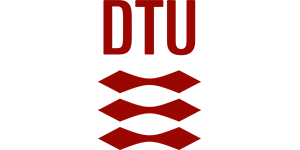 Danmarks Tekniske Universitet (DTU)
Founded in 1829 with the mission of creating value for the benefit of society, DTU is the Danish international elite technical university where education, scientific advice, and innovation rest on a solid foundation of world- class research.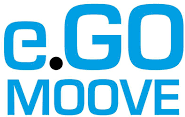 e.GO Mobile AG
e.GO Mobile AG was founded in 2015 by Prof. Dr. Günther Schuh as a manufacturer of electric vehicles. On the RWTH Aachen Campus, nearly 500 employees take advantage of the unique network of research facilities and more than 400 technology companies.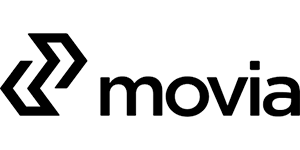 Movia Public Transport
As Denmark's largest public traffic authority, Movias mission is to ensure public mobility throughout Copenhagen and the island of Zealand through coherent, simple and environmentally friendly public transport solutions.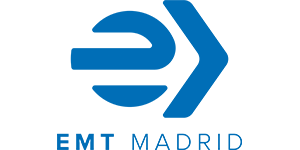 EMPRESA MUNICIPAL DE TRANSPORTES DE MADRID S.A. (EMT MADRID)
EMT Madrid (Empresa Municipal de Transportes de Madrid S.A.) is a public company created in 1947 and 100% owned by Madrid City Council.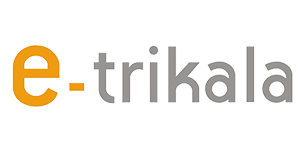 e-Trikala SA
is the Development Agency of the MUNICIPALITY OF TRIKALA in Greece. By creating infrastructure and providing services, e-Trikala SA aims to continuously create and implement applications based on Information and Communication Technologies on Transport, Energy, Social and Economic Inclusion.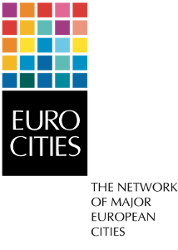 EUROCITIES
is the network of major European cities. Founded in 1986, the network brings together the local governments of more than 130 large cities in 37 European countries.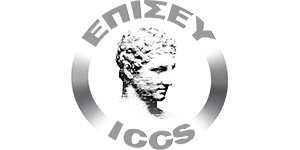 Institute of Communication and Computer Systems
The Institute of Communication and Computer Systems (ICCS) is a non-profit Academic Research Body
established in 1989 by the Ministry of Education in order to carry research and development activities in the fields of all diverse aspects of telecommunications, computer systems and techniques and their application in a variety of areas.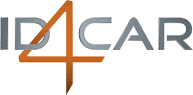 Reference hub
of the Vehicles and Mobility sectors of the Great West of France (Brittany, pays de la Loire, Nouvelle Aquitaine).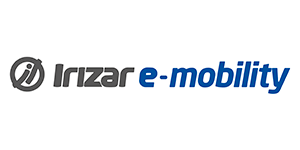 IRIZAR E-MOBILITY
Irizar e-mobility was founded with the aim of providing comprehensive electric mobility solutions for cities, both in terms of manufacturing zero emissions vehicles, and in terms of manufacturing and installing the major infrastructure systems necessary for charging, traction and energy storage, all of which have been designed and manufactured using 100% Group technology and come with the Irizar guarantee and service quality.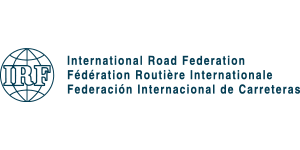 International Road Federation (IRF)
The International Road Federation (IRF) is a global, independent, not-for-profit organisation with headquarters in Geneva, Switzerland. Active since 1948, IRF is a membership-based organisation, representing leading corporate and institutional players drawn from the road and mobility sectors worldwide. Its mission is to promote the development of roads and road networks that enable access and sustainable mobility for all.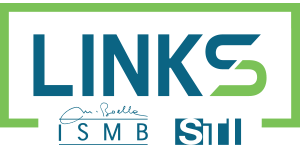 FONDAZIONE LINKS - LEADING INNOVATION & KNOWLEDGE FOR SOCIETY (LINKS)
The LINKS Foundation – Leading Innovation & Knowledge for Society- is a non-profit private Foundation founded in 2018 with the aim to boost the interaction between research and the business world towards the internationalization of the local socio-economic system.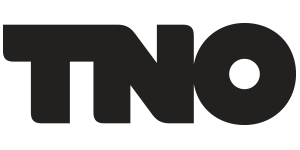 TNO – NEDERLANDSE ORGANISATIE VOOR TOEGEPAST NATUURWETENSCHAPPELIJK ONDERZOEK TNO
TNO is an independent research organisation and focuses on ten research themes. The theme Mobility of the unit Traffic & Transport comprises topics such as mobility services, intelligent vehicles, infrastructure technology, traffic information/management and innovations in vehicle propulsion and fuel-types.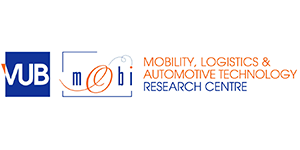 VUB - MOBI
MOBI is a research group at the Vrije Universiteit Brussels (VUB), Belgium. MOBI is a European leader in electric & hybrid vehicle technologies and in socio-economic evaluations for urban mobility & sustainable logistics.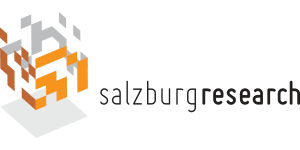 Salzburg Research
As an independent and application-oriented research institute, Salzburg Research offers Know-How and sustainable solutions for complex challenges in the Internet of Things. With Motion Data Intelligence Salzburg Research makes the movement of things measurable, links them reliably, develops algorithms for meaningful analyses and thus increases added value and efficiency.
.
City of Tampere
The City of Tampere is the third largest city in Finland and the largest inland centre in the Nordic countries. Tampere is one of the three most rapidly developing regions in Finland. It is a centre of leading-edge technology, research, education, culture, sports and business.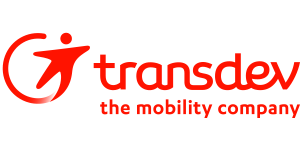 TRANSDEV – The mobility company
As an operator and global integrator of mobility, Transdev – The mobility company – gives people the freedom to move whenever and however they choose. We are proud to provide 11 million passenger trips everyday thanks to efficient, easy to use and environmentally-friendly transportation services that connect people and communities.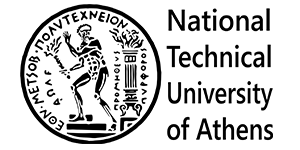 National Technical University of Athens - NTUA
The Department of Transportation Planning and Engineering of the National Technical University of Athens is a Centre of Research and Innovation Excellence in Transportation, with global recognition.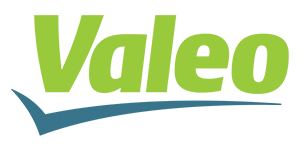 Valeo Comfort and Driving Assistance
Valeo is an automotive supplier, partner to all automakers worldwide. As a technology company, Valeo proposes innovative products and systems that contribute to the reduction of CO2 emissions and to the development of Intuitive Driving.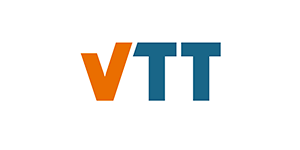 VTT Technical Research Centre of Finland Ltd (VTT)
VTT Technical Research Centre of Finland Ltd is a state owned and controlled non-profit limited liability company established by law and operating under the ownership steering of the Finnish Ministry of Employment and the Economy. VTT has a staff of 2054.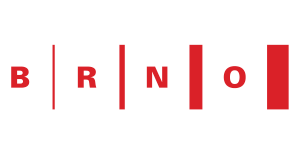 City of Brno
According to polls, the city is considered as one of the country's best places for living. It is also city of universities, with three major and internationally renowned universities with over 60 thousand students, Brno is a center of gravity for high-end companies and rapidly emerging start-ups.
Euromobilita s.r.o. (EUMO)
Euromobilita s.r.o. (EUMO) is a privately-owned SME based in the Czech Republic and has been involved in high-level European projects as a dissemination and communication expert since 2005. EUMO is also involved in European transport research and research and development of innovative technologies for use in the rail industry.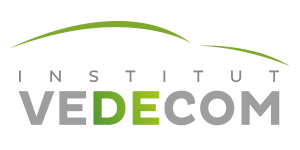 Institut VEDECOM
The VEDECOM Institute for the Energy Transition is a public-private partnership foundation based on an unprecedented collaboration between 58 players engaged in innovative and sustainable mobility, more environmentally-friendly, more autonomous and with improved sharing.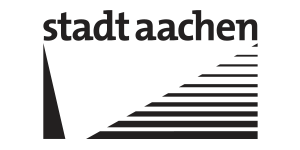 City of Aachen
With 250,000 inhabitants, Aachen is Germany's westernmost major city. Aachen's strength is the enormous density of R&D competence, not only in the development of vehicle technology and the production of e-vehicles, but also in the development of mobility solutions of the future.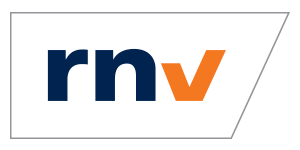 The Rhein-Neckar-Verkehr GmbH (rnv)
The rnv is one of the most important mobility providers in the European Metropolitan Region Rhine-Neckar which is located in south-west Germany.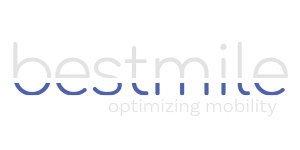 Bestmile SA
Bestmile empowers public and private mobility providers to plan, launch and operate highly efficient fixed-route and demand-responsive transportation services.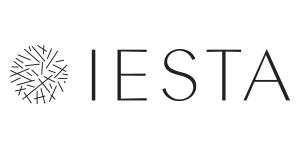 IESTA: Institut fur Innovative Energie - Stoffaustausch Systemen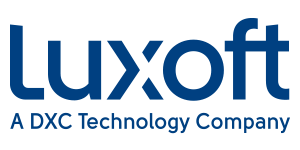 Objective Software Italia SRL
OBJECTIVE is an IT company that offers advanced solutions for autonomous vehicles, advanced driving assistance, high-accuracy positioning, innovative mobility and smart city applications.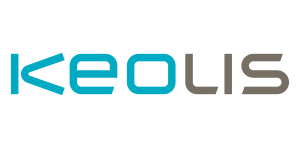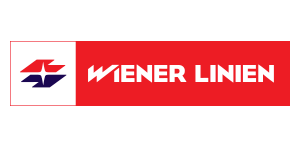 Wiener Linien GmbH & Co KG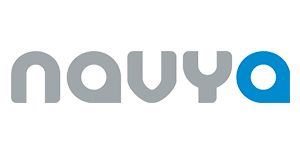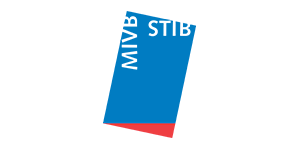 Societe des Transports Intercommunaux de Bruxelles SSF (STIB)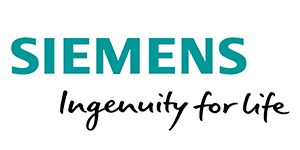 Siemens Mobility GmbH (SIEMENS)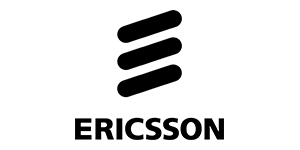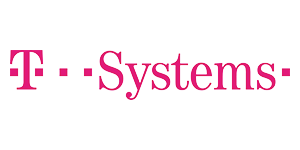 T-Systems International GmbH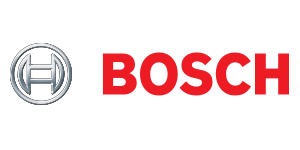 Robert Bosch GmbH (BOSCH)
European Passengers' Federation IVZW (EPF)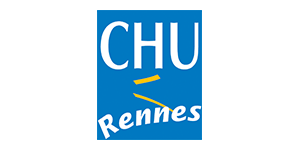 Centre Hospitalier Universitaire de Rennes (CHU RENNES)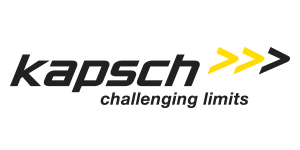 Kapsch TrafficCom AG (KTC)
Kapsch TrafficCom is a provider of intelligent transportation systems in the fields of tolling, traffic management, smart urban mobility, traffic safety and security, and connected vehicles.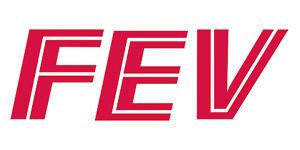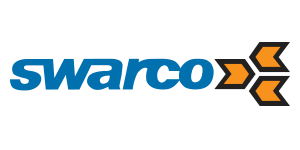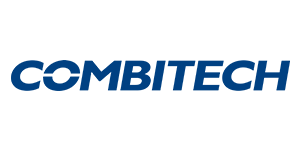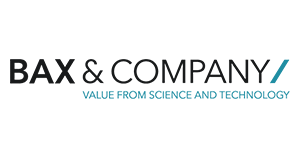 BAX INNOVATION CONSULTING SL (Bax & Company)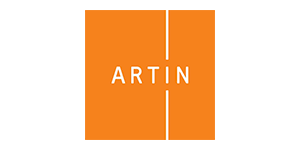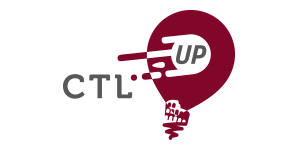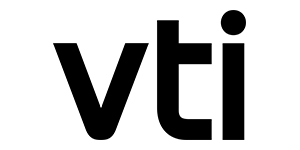 Statens vag- och transportforskningsinstitut (VTI)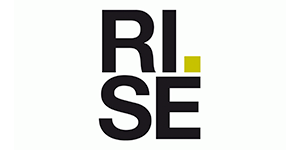 RISE Research Institutes of Sweden AB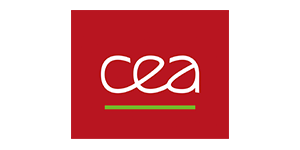 Commissariat a l energie atomique et aux energies alternatives (CEA)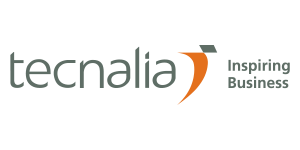 Fundacion Tecnalia Research & Innovation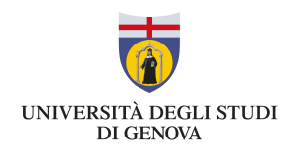 Universita degli Studi di Genova (uniGenova)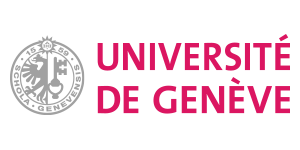 Universite de Geneve (UNIGE)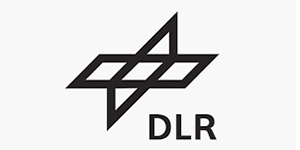 Deutsche Zentrum fur Luft- und Raumfahrt e.V. (DLR)