Objective Software Italia SRL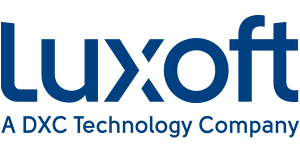 OBJECTIVE is an IT company that offers advanced solutions for autonomous vehicles, advanced driving assistance, high-accuracy positioning, innovative mobility and smart city applications. Objective Software is committed to effective and prompt action, clear targets and a visionary approach. We achieve this through the will and the creativity of our employees combined with excellent team spirit and organisation. The design and development activities are segmented into the functional clusters like powertrain and interior. Research is split into highly automated driving, driving assistance, driving security, V2X communication and augmented reality.
OBJECTIVE is part of the Luxoft group, which leverages deep domain insights to enable consulting and engineering solutions in the areas of Digital Cockpit, Autonomous Drive and Connected Mobility. Through Silicon Technology and Partners practice, Luxoft implements strategies through an ecosystem of partners to accelerate innovation.