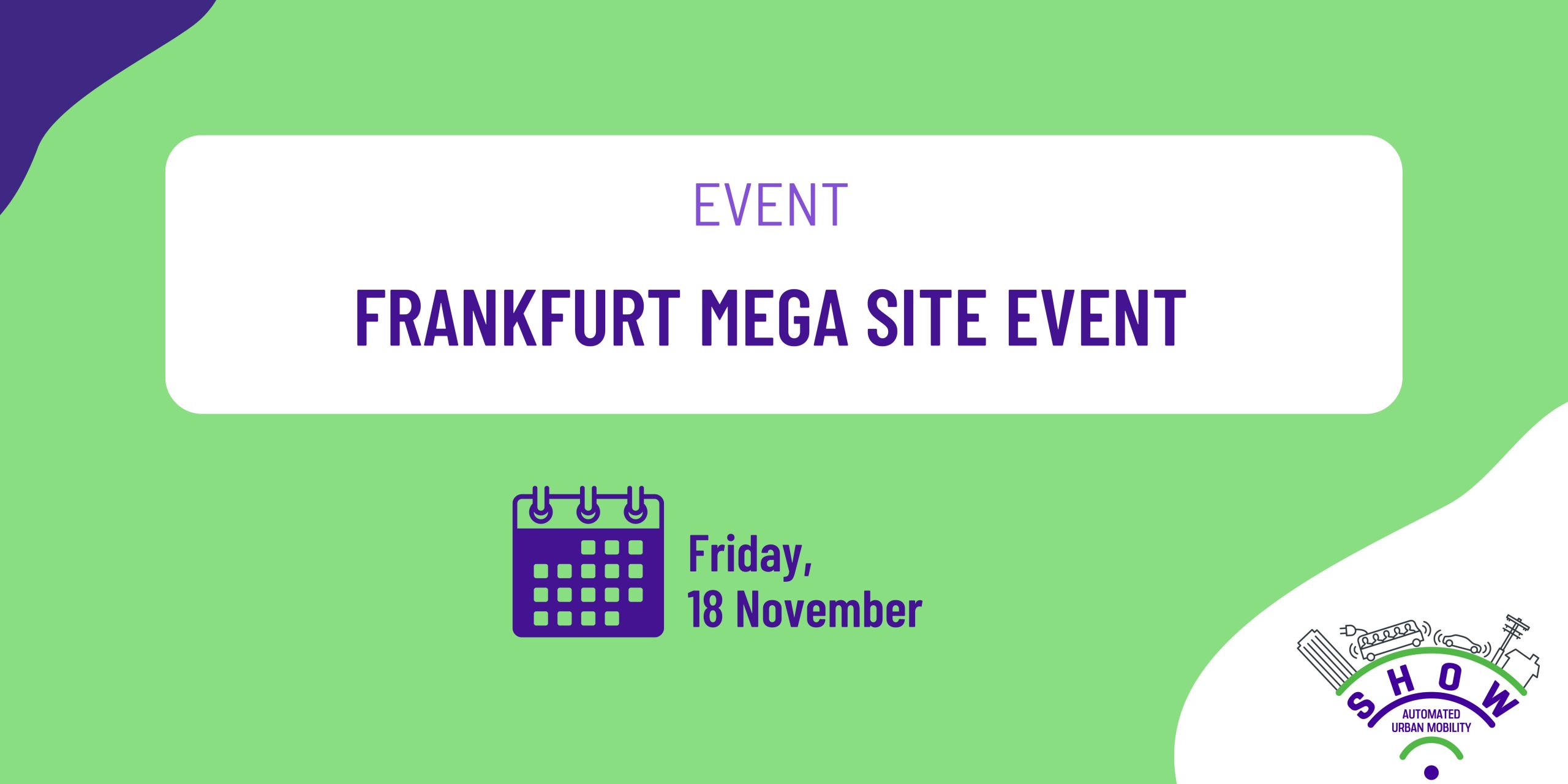 On Thursday, 18th November, our partner's from the Frankfurt demo site will hold a press conference where RMV, VGF and traffiQ, as well as the Head of Transport of the City, will present the insights of the German demo sites.
After the presentations, the journalists will have the opportunity to have a ride in the automated shuttle. Furthermore, there will be information desks to make the on-demand application more available.
The event will start at 11h30.