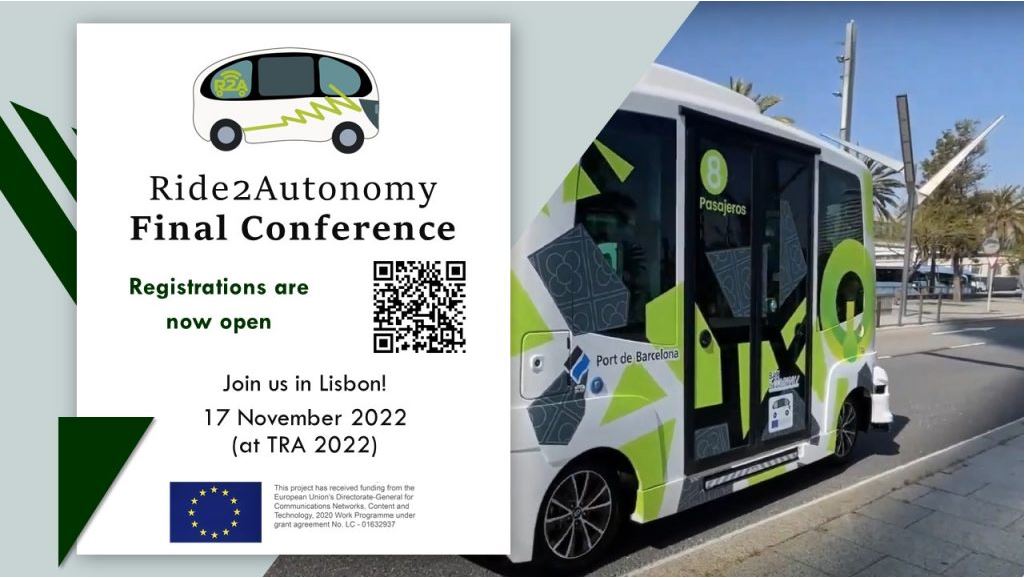 The Ride2Autonomy project will hold its Final Conference on the 17th of November during the Transport Research Arena (TRA) Congress in Lisbon.
The awarded EU-funded project promotes Automated Shuttles' Integration into Public Transport, deploying demonstrations in ten European cities.
SHOW will participate in this side event as a twinning project and following the cooperative spirit between the two projects.