Transport Research Arena – TRA2022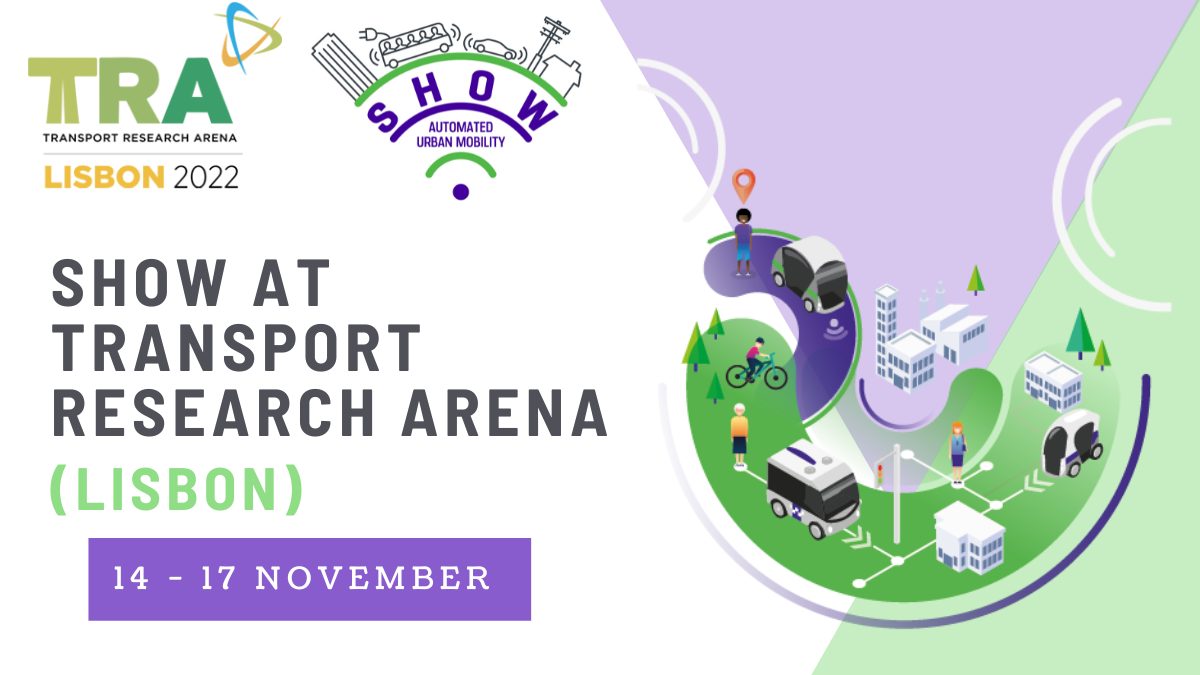 Transport Research Arena 2022 takes place in Lisbon (Portugal) from 14 to 17 November. Themed "Moving together – reimagining mobility worldwide", this top-tier European transport event promotes a holistic dialogue on all transport modes and aspects of mobility. As part of the discussion on the newest innovations and the future of mobility and transport, SHOW will have a highlighted presence at the congress. 
Registrations are still open at the following link. 
Check out our programme: