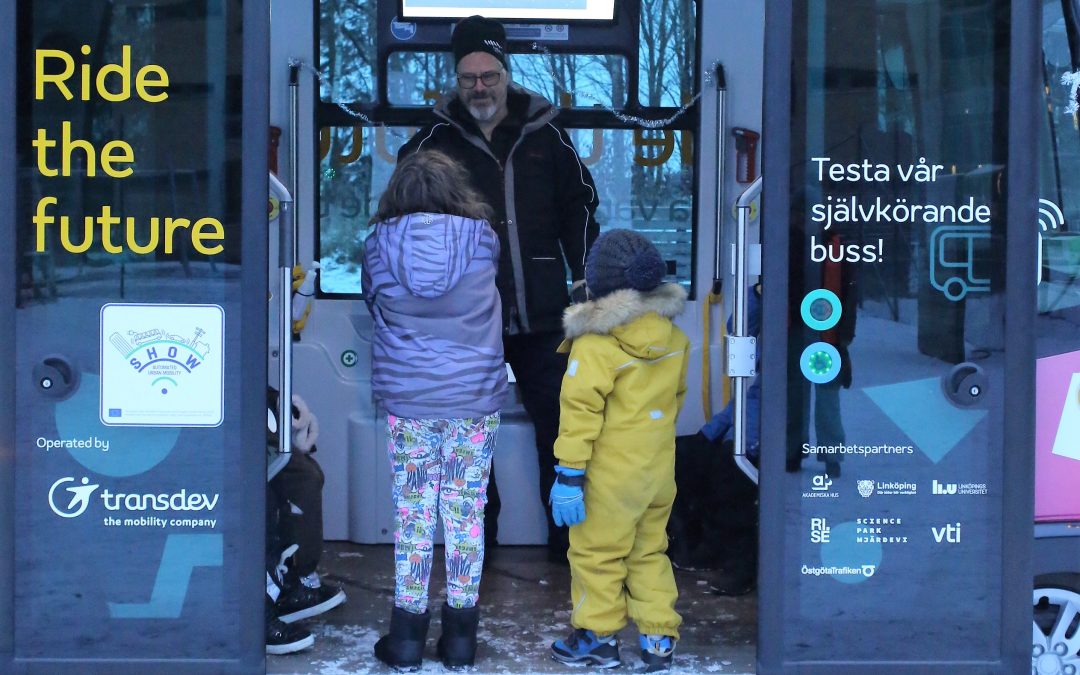 In Linköping, public field trials of three automated shuttles started on 1 February 2022. In preparation for the demo and to encourage local communities to participate, SHOW partner VTI organised various local activities.
On 12 May 2022, the French Embassy and County Governor were invited to experience the shuttles and hear in detail about the SHOW project. They met with VTI colleagues Anna Anund (Research Director), who held a short presentation about SHOW, and VTI's General Director Tomas Svensson.
In December last year, a very different target group was encouraged to try out the shuttles: the children of Linköping! At Vallastaden (a newly built district in Linköping), the shuttles were presented at the local school, where the vehicles were put in the schoolyard and playground area. After school, children were invited into the shuttle, where they could ask VTI colleauges about the shuttle and get to know the drivers. Of course accompanied by some gingerbread!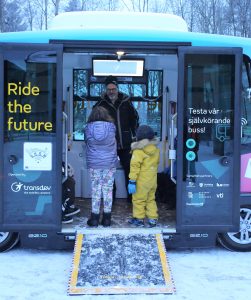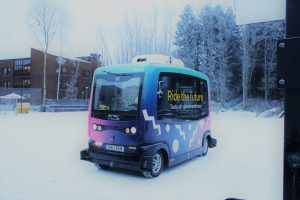 Another event organised to encourage local passengers to try out the shuttles took place at Linköping University in April 2022.
More is yet to come, so stay tuned!