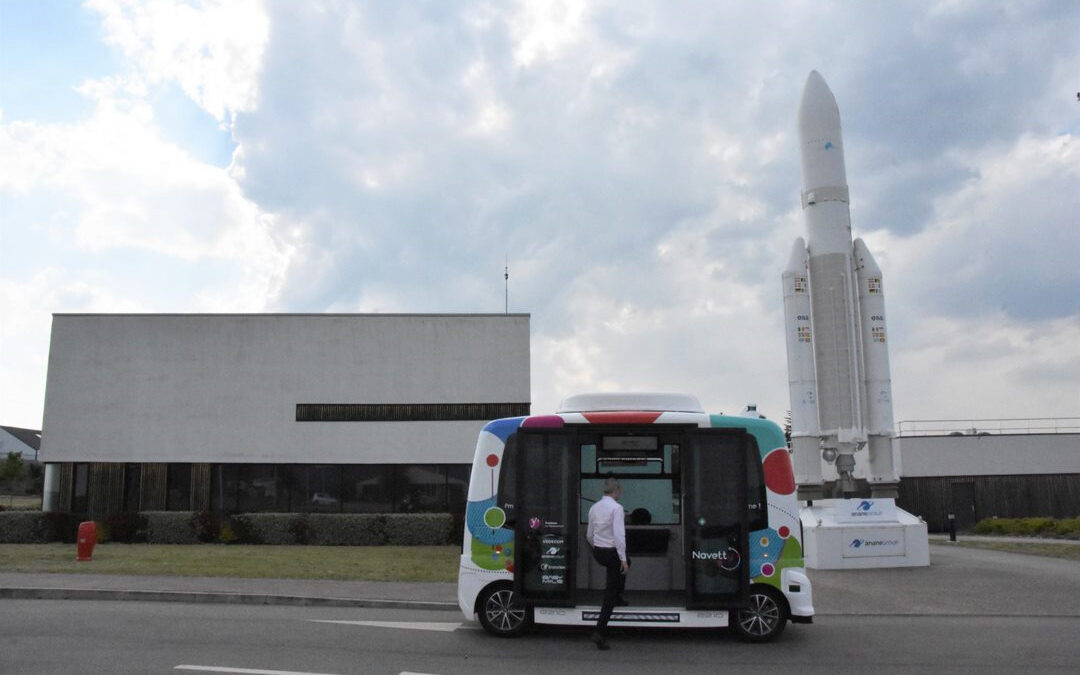 SHOW project partners continue taking automated mobility to the next level. The project's partners VEDECOM, Transdev and EasyMile, along with the ArianeGroup and the Yvelines department, have reached an unprecedented milestone, deploying the first automated shuttles in Europe to operate fully driverless in real-life situations under normal traffic conditions within the Navetty project. 
Three automated shuttles are driving the roads of the Yvelines department (France) to enhance the seamless integration of these automated vehicles within the cities' public transport ecosystem, sharing the same infrastructure as other vehicles and pedestrians.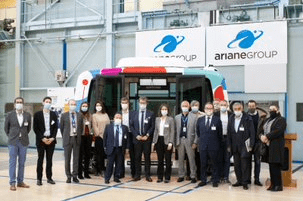 The shuttles have moved forward from the first testing stages and operate fully autonomously without an on-board supervisor. Instead, an operator controls the correct performance from a control station and acts remotely when necessary.
Initially, two shuttles have been driving ArianeGroup employees for a distance of around 7 km, ensuring effectiveness and safety in the trips, two priority aspects in the deployment of the vehicles. The entities involved continue to explore new ways to maximise the impact of this demonstration. Since January, a third shuttle has joined the fleet. In the upcoming months, they will also launch a phone application that enables users to reserve their trip on demand.