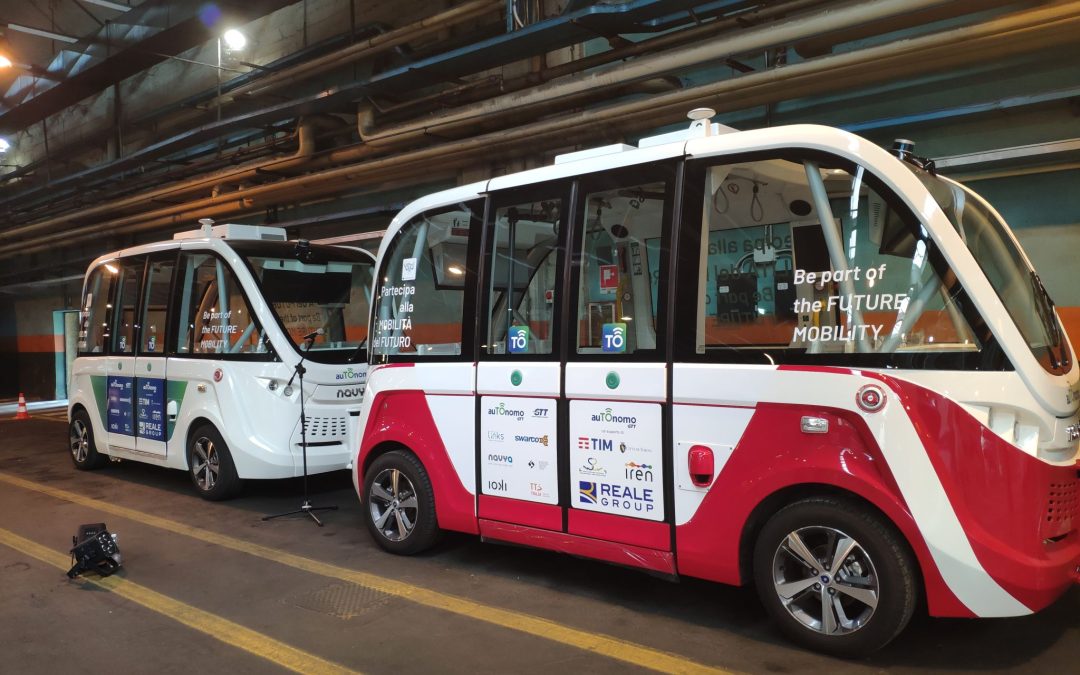 Last Thursday, 14 July, SHOW partners presented its two innovative automated shuttles in the city of Turin (Italy). These driverless vehicles represent the first autonomous public transport pilot in the country. The shuttles result from the collaboration between different partners: Navya as manufacturer, LINKS Foundation as demo coordinator and GTT – Gruppo Torinese Trasporti. Bestmile, Ioki, SWARCO, 5T, Reale Group, TIM, Iren and TTS Italy are also partners in this demo. Turin public administration is present in the partnership, supported by the City of Torino and the City of Health and Science. Chiara Foglietta, Turin City Councillor for Transport and Digital and Ecological Transition, attended the presentation event.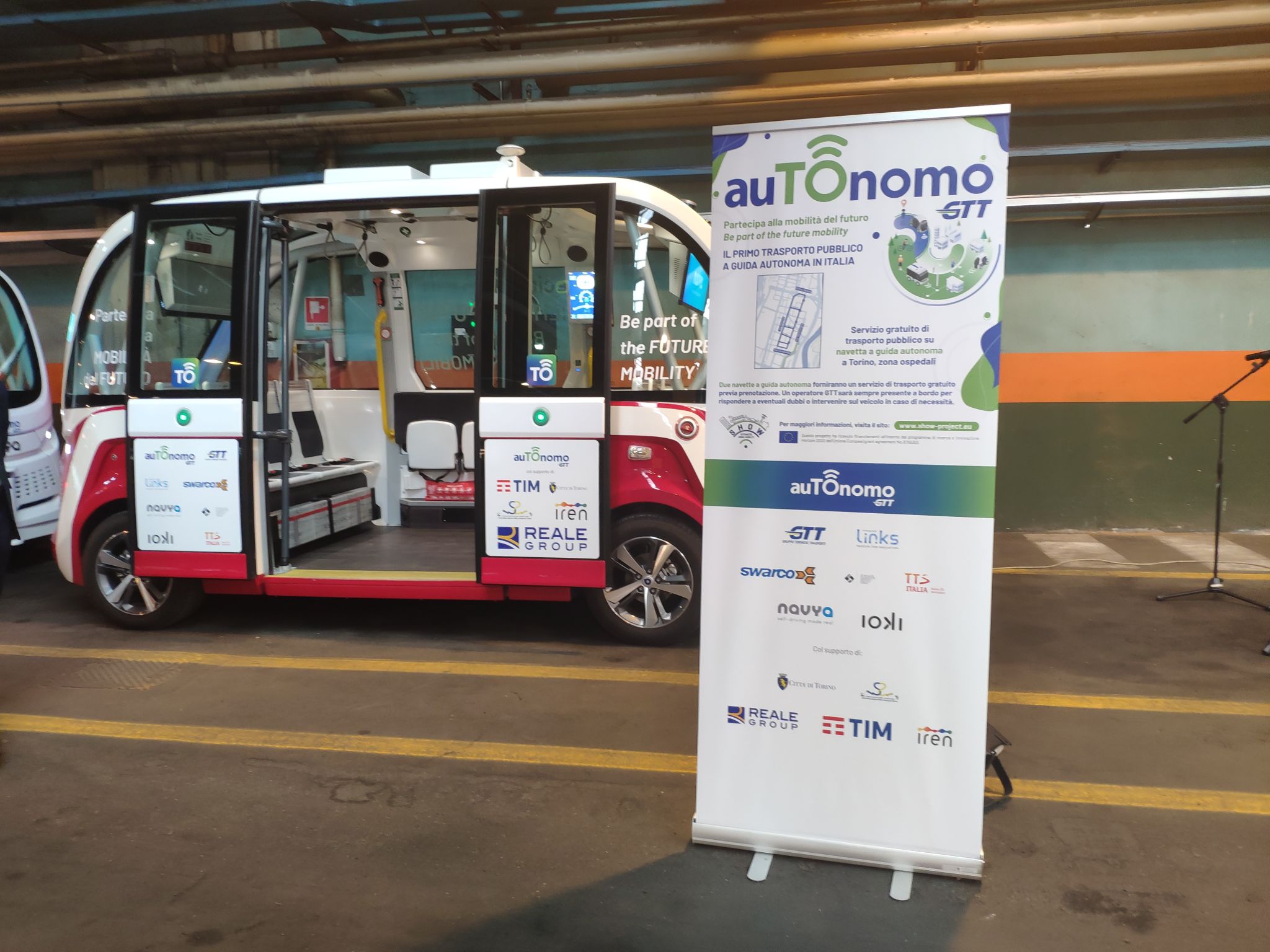 The shuttles, named 'auTOnomo GTT', can drive autonomously, detecting obstacles like cars or pedestrians. With a capability of 14 people, they respond to SHOW's inclusivity objective and are suitable for people with limited mobility. The trial, officially kicking off next 26 July, will follow a predefined experimental route. They will circulate for about 2 km in the hospital complex of Citta della Salute.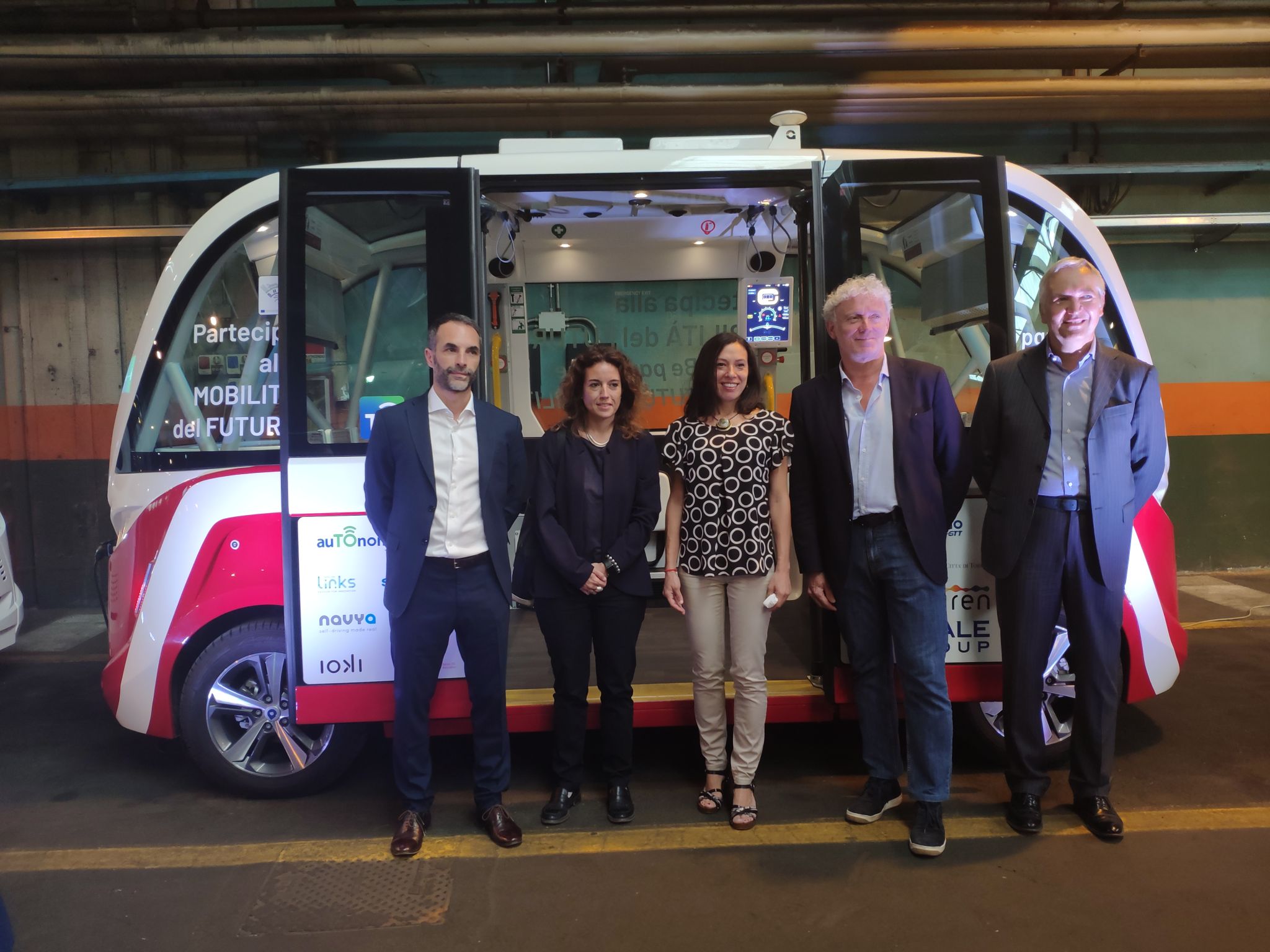 Guido Nicolello, head of GTT strategies, stated that "the auTOnomo GTT project will make it possible to test the new technology in real traffic conditions on safe and efficient means of transport. In addition to technical aspects such as driving behaviour and the impact on traffic and safety, the service will also be an important test to assess users".