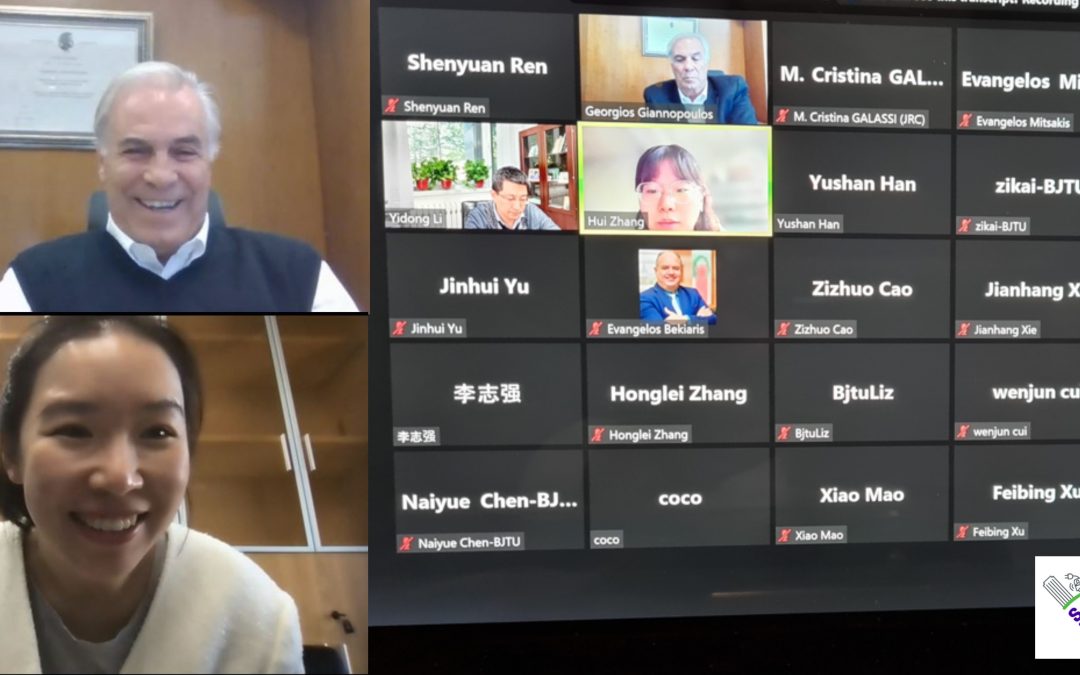 On 17 and 18 October, the SHOW project was presented in a twinning event with Beijing Jiaotong University (BJTU) as a flagship initiative on automated urban mobility. This activity is part of SHOW's commitment to exchange its know-how towards a new mobility model beyond Europe. 
The webinar 'C-ITS and automation in road transport' is part of a series of online webinars organised by BJTU on automated mobility to share success stories and lessons learned between Europe and the Asiatic country. The session delved into the expectations about the future of automated mobility, sharing some success stories and short-term predictions. SHOW technical coordinator Dr Angelos Bekiaris from the Hellenic Insitute of Transport (HIT – CERTH), and Ms Cristina Galassi (JCR), were the project's representatives to present its insights. The proven feasibility of its ongoing pilot sites makes SHOW a benchmark for international organisations and cities.
Automated mobility has come to stay, but ensuring a seamless deployment requires greater connectivity, international harmonisation and compliance with legislation. Collaborative spirit, twinning activities like this one, and synergies are the starting point to reach this goal. 
An optimal coexistence between autonomous and human-driven vehicles in the short term will pave the way for an efficient transition. Integrating autonomous vehicles in public transport, as SHOW does, is a breakthrough in this transition.