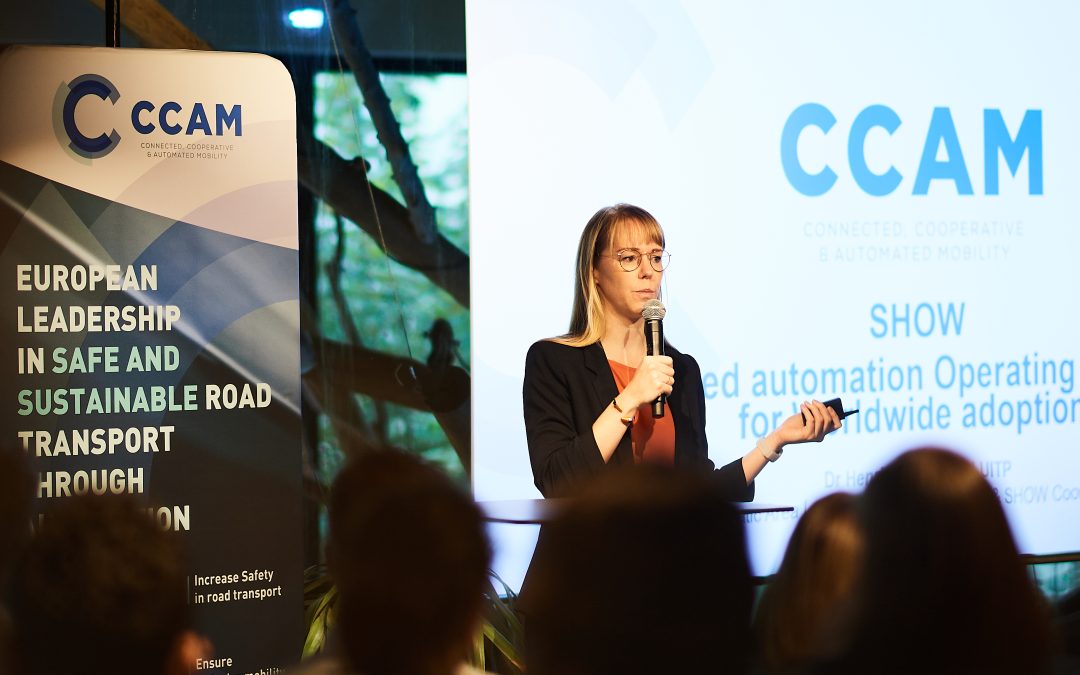 On 25 October 2022, SHOW was presented at a meeting in Brussels organised by the CCAM Partnership, the initiative that seeks to harmonise European R&I efforts to accelerate awareness and implementation of innovative CCAM technologies and services.
At the event, SHOW was featured within the Partnership's Cluster 1 'Large scale demonstrations', which is led by Volvo and UITP. The SHOW team had the opportunity to highlight how the project is advancing automated mobility and how it wants to create a solid basis for large-scale demonstrations in Europe.
Collaboration on EU level is key to advance development of CCAM, ensuring sector stakeholders take a similar route on the road to automated sustainable mobility. This means that work within (and beyond!) SHOW needs to be aligned with the objectives of the partnership, among others on road safety, inclusiveness, environmental benefits and EU market competitiveness.
SHOW is happy to work together with the CCAM Partnership and their members on defining the research and innovation agenda of tomorrow.
Find out more about the CCAM Association on the website: https://www.ccam.eu/.