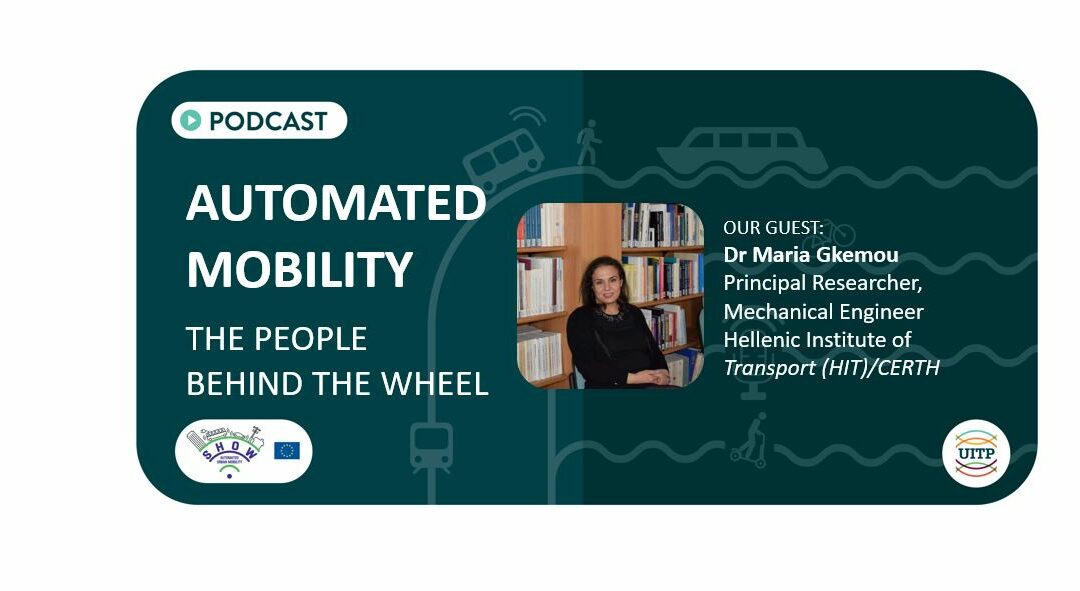 Have you ever wondered who are the people working in the field of automated mobility? And what motivates them to work on self-driving vehicles?
To get answers to your questions, SHOW launched the new podcast series 'Automated Mobility: The people behind the wheel.' In the podcast, you will get to know the experts working in the field of automated mobility through a series of interviews. Hosted by Henriette Cornet, UITP, Coordinator of the SHOW project, the podcast wants to build the bridge between research and practice, between experts and passengers.
#12: Maria Gkemou: How to make the difference with ambitious research and large-scale demonstrations
In this podcast episode, we (finally!) talk to Dr Maria Gkemou from the Centre for Research & Technology, Hellas CERTH in Greece. Maria is in the team of the Technical and Innovation Management of SHOW, at the heart of the technological development of the project.
Maria shares her view about the innovations developed in the project and how they can help improve the overall mobility system. Regarding the high ambitions of the project, Maria emphasizes that "you need to make the difference if you want to make [the project] worth it and have an impact."
A huge thanks to our guests for their time and fantastic insights!
Listen to the podcast here
Links:
Automated Mobility: The people behind the wheel is available on Apple Podcast, Spotify, Google Podcasts, Amazon Music, and TuneIn.