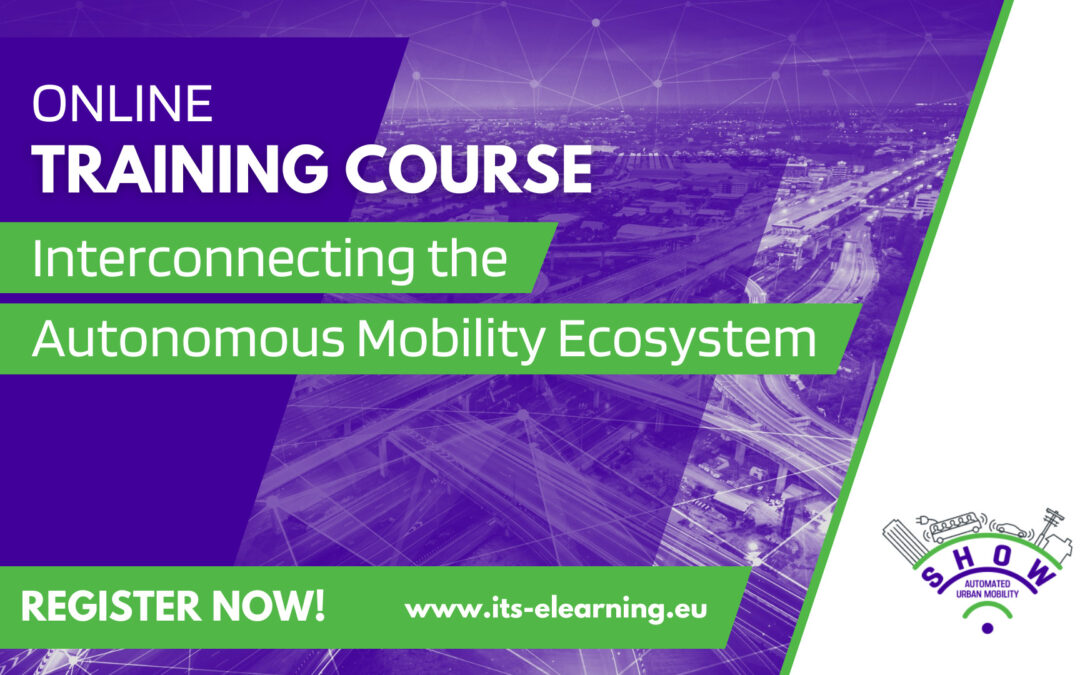 The SHOW project is paving the way for shared, connected, and electrified automation in urban transport. Achieving this ambitious goal requires not only the deployment of innovative automated vehicles but also knowledge exchange and solid collaboration. The project has launched a new online course in cooperation with the ERTICO Academy training platform. 
As the world continues to evolve towards a more advanced and sustainable future, the transportation industry is also experiencing a significant transformation. The integration of automated technologies and interconnection between actors has become crucial for the deployment of autonomous mobility ecosystems. With this in mind, SHOW has partnered with The Academy, ERTICO's training platform, to launch a dedicated online course on 'Interconnecting the Autonomous Mobility Ecosystems'. 
The two-hour online course, lectured by some of the project partners, aims to provide professionals with an understanding of the actors involved in the deployment of automated vehicles within public transport. The training also covers the novel technologies involved in the SHOW project.
By taking the course, professionals in the transportation industry will gain valuable insights into the future of mobility, enabling them to upskill and stay current on the latest sector's advancements.