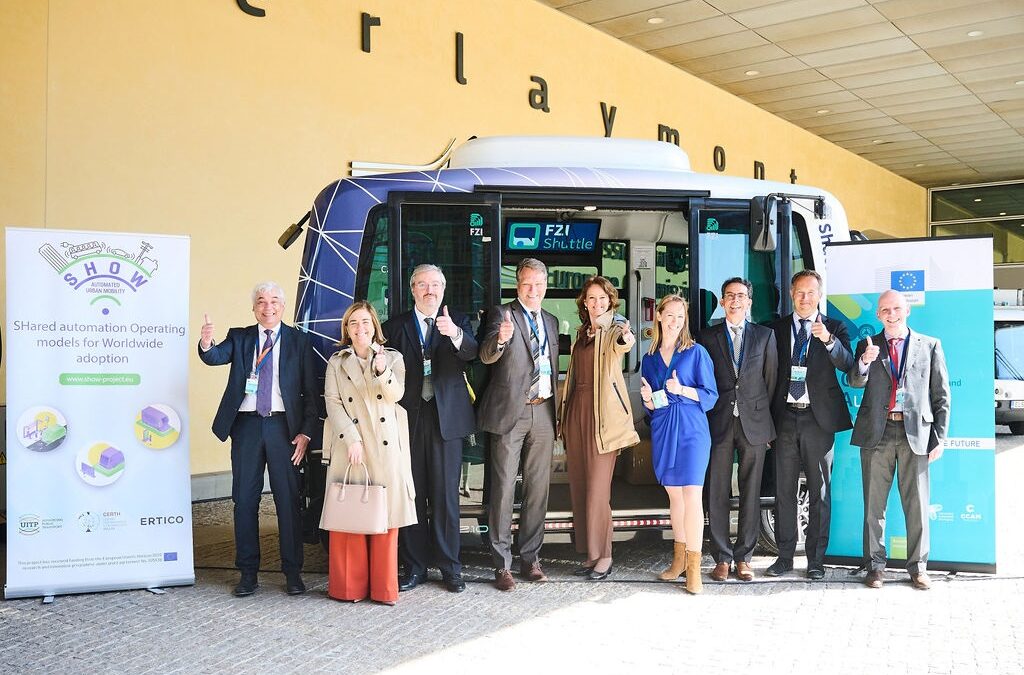 On 3 and 4 May 2023, SHOW put its innovations on display at EUCAD 2023, the 4th European Conference on Connected and Automated Driving. Held as a physical event for the first time since the COVID-19 pandemic, EUCAD joins industry, research and political leaders to discuss the way forward towards implementation of large-scale demonstrations, and deployment, of CCAM solutions, in Europe and beyond.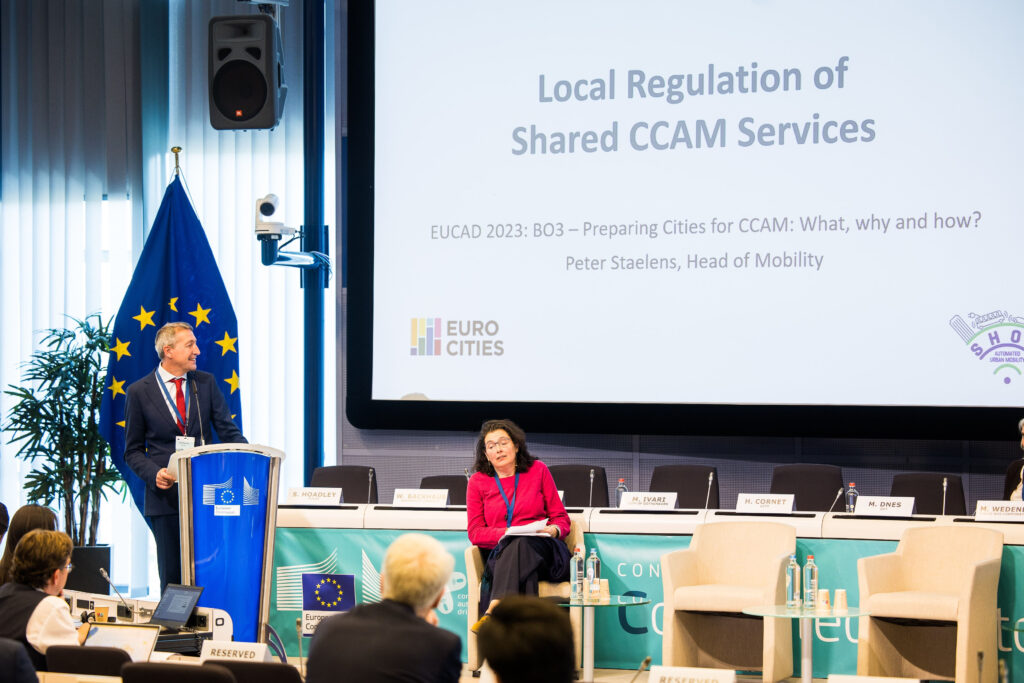 Throughout the two-day conference, SHOW was presented in various ways, both in and outside the conference building!
In the breakout session 'Preparing Cities for CCAM: What, why and how?', various SHOW partners discussed some of the main building blocks for cities to become automation-ready in a SUMP-compatible manner and explored how this transition can happen. Peter Staelens, Head of Mobility at Eurocities, highlighted the need for collaboration on every level: "We see in SHOW that it's good to have local working groups that exchange with global stakeholders like operators and OEMS, but also with the higher levels of governance."
Mika Kulmala, Project Manager at the City of Tampere, shared their experiences with the SHOW pilot in Finland. He explained how they bring value to urban mobility in the region, and how services need to be integrated and complement existing public transport rather than to substitute it.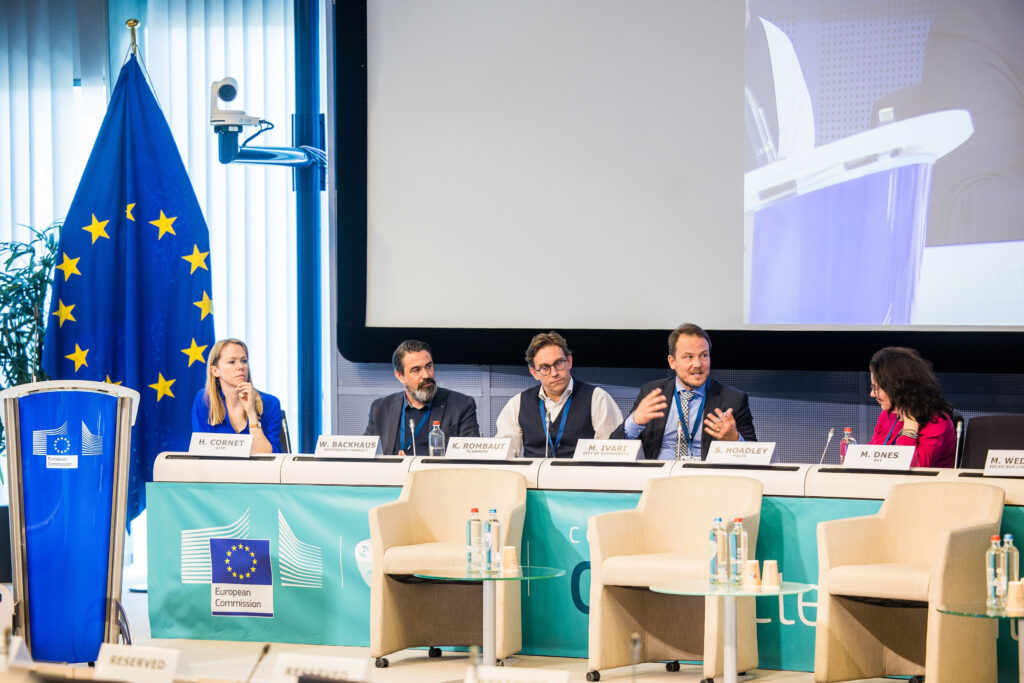 In the session "Refining the Strategic Partnership on CCAM" Henriette Cornet (Thematic Area Leader Automated Mobility at UITP) discussed the need for large scale demonstrations and how to scale up for shared automated mobility. Here, three main aspects were highlighted: the need for speed, the need for larger fleets, and finally the need to have actual commercial services.
Bringing AVs from EU pilot sites to Brussels
EUCAD 2023 was also the place to showcase the automated vehicles (AVs) as tested in SHOW. Outside the European Commission's Berlaymont building, various SHOW partners were proud to present their vehicles and discuss with participants how they are advancing mobility in their region by deploying AVs.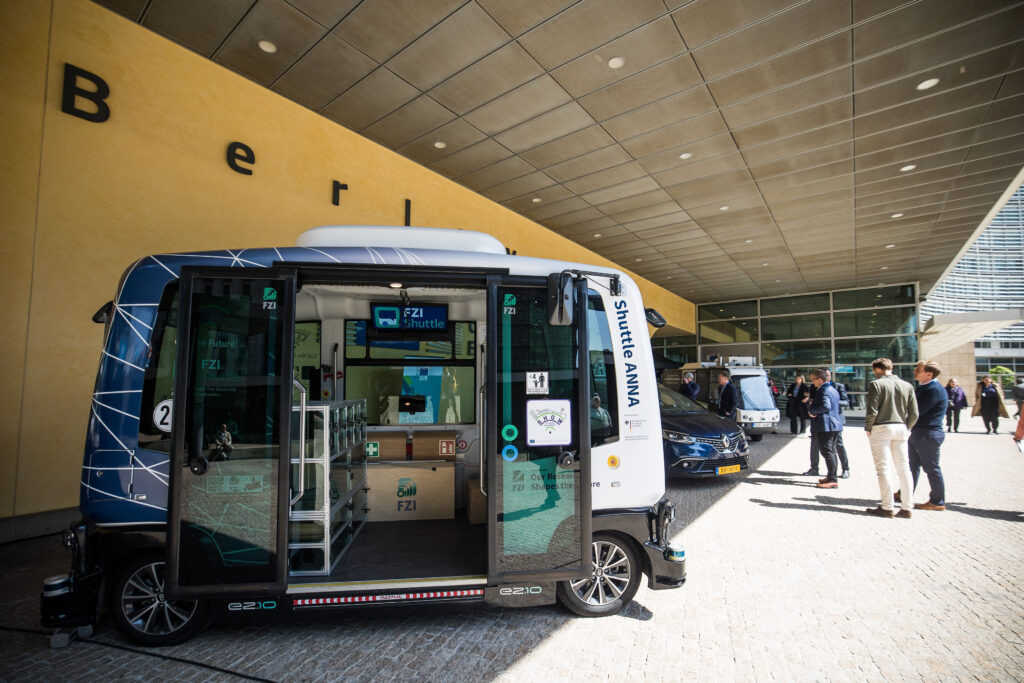 The following vehicles travelled all the way to Brussels:
Automated shuttle from EasyMile and & FZI Forschungszentrum Informatik
YAPE delivery robot presented by Università degli Studi di Genova
Minibus from CDV Transport Research Centre
Automated car by TNO
The AVs drew much attention from participants, whose questions ranged from technological aspects to passengers experience. A high-level delegation also visited the vehicles, including EC representatives such as Paloma Aba Garrote (Acting Director of CINEA), Rosalinde van der Vlies (Clean Planet Director) and Philippe Froissard (Head of Unit, Directorate-General for Research and Innovation). They spoke to the partners, discussing how we can together continue to build the path towards more sustainable mobility.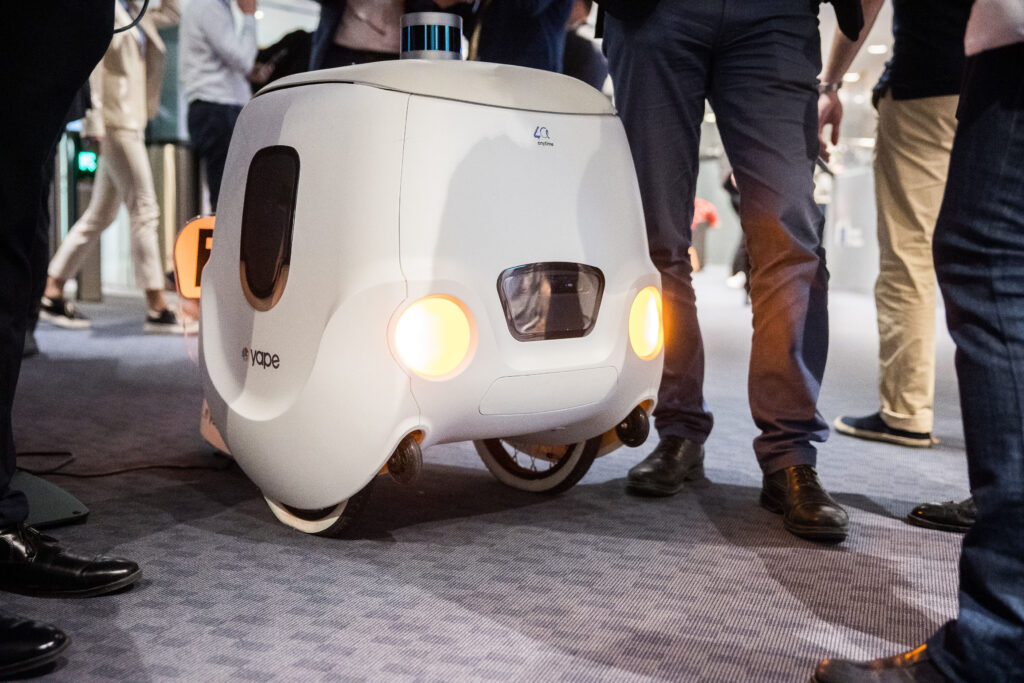 Curious to see where SHOW is going next? Have a look at our Events Calendar!