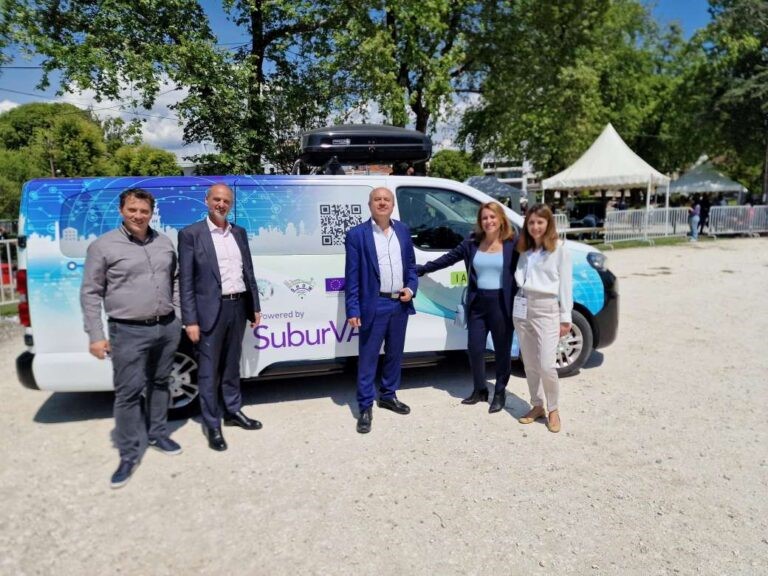 The SHOW project is bringing autonomous driving to the Greek city of Trikala thanks to the SHOW project. On April 21, Mr Odysseas Raptis (e-Triakala CEO), Dr Angelos Amditis (ICCS Research Director), and Dr Evangelos Bekiaris (CERTH/HIT Director) presented and launched the project's Greek pilot during the Trikala 2030 event. A great number of stakeholders from the research, transportation, industrial sector and political scene participated in the event, which also counted on the attendance of citizens, students and representatives from the Trikala youth council.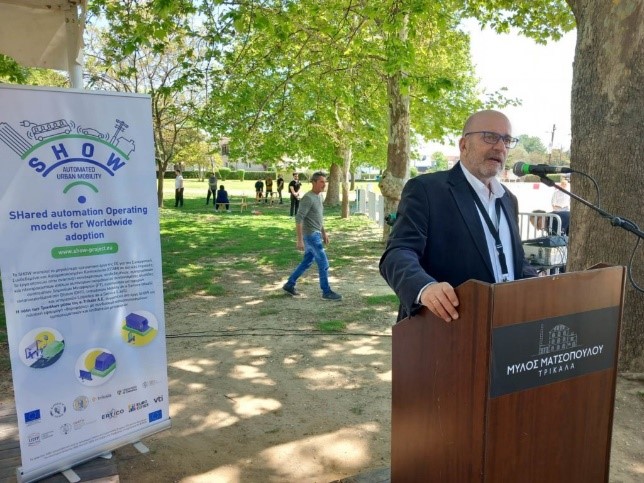 Mr Odysseas Raptis (CEO of eTrikala) launched the SHOW Trikala pilot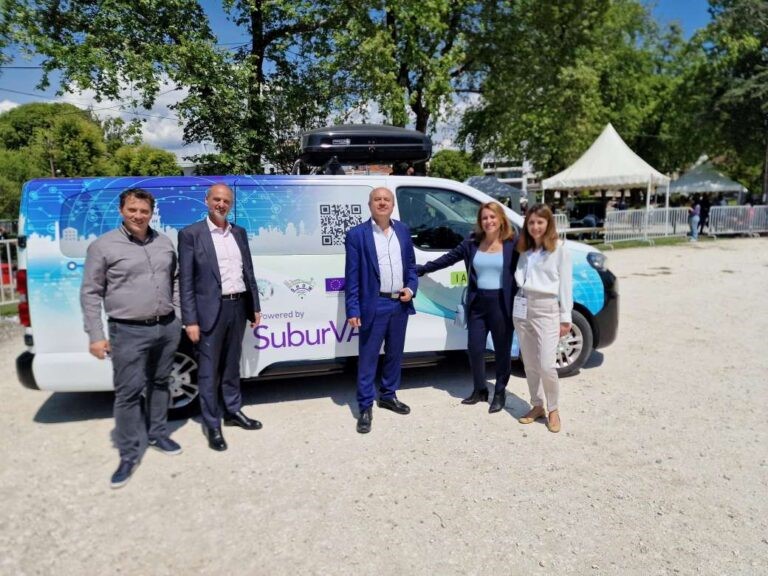 Presentation of the Trikala pilot AVs with Dr. Angelos Amditis (Research Director of ICCS), Dr. Evangelos Bekiaris (Director of CERTH/HIT), Dr Giannis Karaseitanidis (Technical Director of ISENSE Group of ICCS), Dr. Anna Antonakopoulou (Project Manager of ISENSE Group of ICCS) and Dr. Elena Patatouka (Project Manager of eTrikala)
The Trikala pilot, coordinated by ISENSE Group of ICCS, operated by eTrikala and conducted with the cooperation of CERTH/HIT, the University of Genova and SuburVAN, constitutes a holistic initiative for piloting autonomous passenger and logistics vehicles in urban environments.
The event represents the kick-off for three autonomous passenger vehicle (SAE L4) operations, which will drive on-demand on the outskirts of the city of Trikala. The vans will connect major mobility hubs with come of the city's interest points, providing the global research community with valuable data on effective automation implementation. These vehicles are building up on the successful operation of logistics services with a fleet of 5 delivery robots (YAPES). 
The program is the result of a ministerial decision by the Deputy Minister of Transport Michalis Papadopoulos, with the support of the Trikala Municipality and Trikala Mayor Mr Dimitris Papastergiou.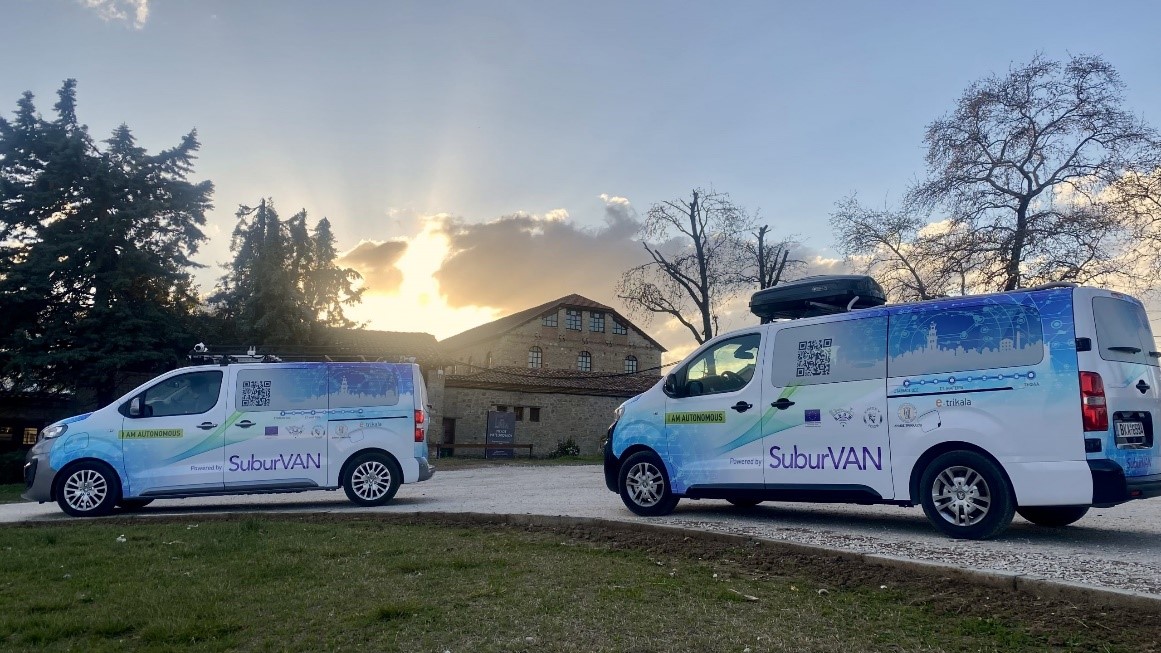 Trikala pilot's Autonomous minivans provided by SuburVAN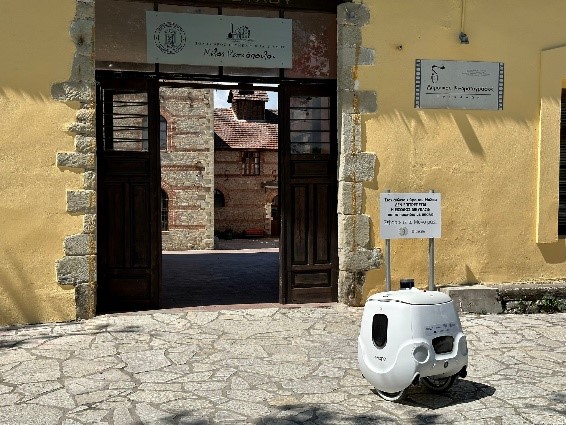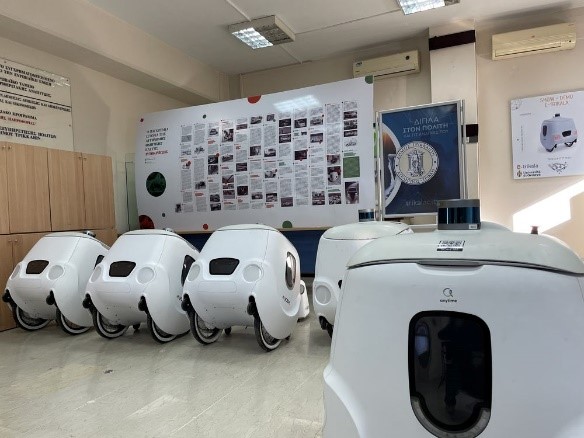 Fleet of Delivery robots (YAPES) provided by University of Genova