The 15th edition of the ITS European Congress took place from 22 to 24 May in the Portuguese capital, Lisbon. Around 3,000 participants joined the leading event for smart mobility, with over 80 exhibitors and 100 Special Interest Sessions, demonstrations and other activities. The Congress is a unique opportunity for public authorities and industry representatives to exchange best practices and use cases, creating synergies to overcome the main industry challenges. Many SHOW partners attended this unique event to showcase some of the project's latest results and continue engaging with further projects and other stakeholders to ensure the sustainability of the lessons learned and best practices.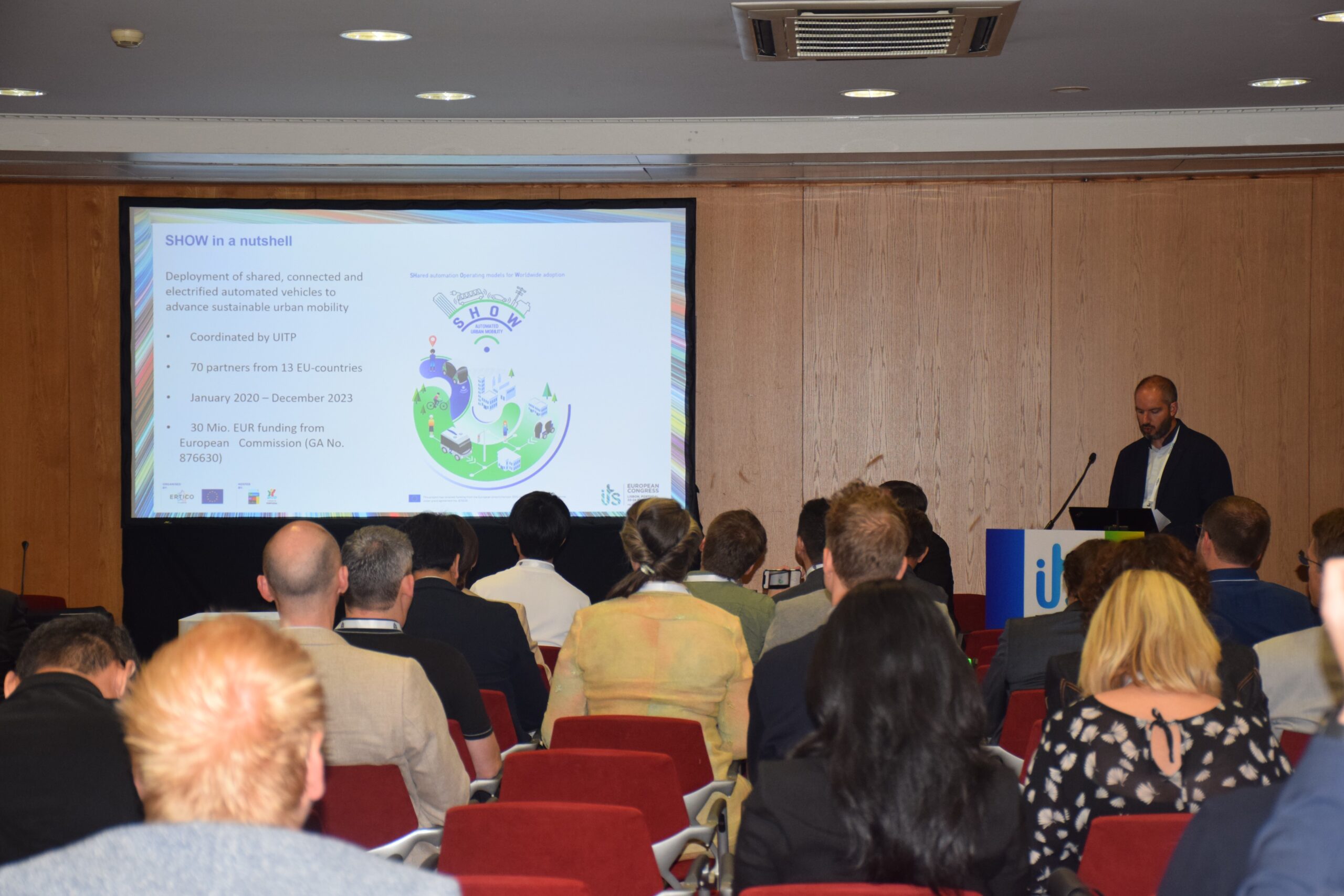 The Empresa Municipal de Transportes (EMT), our partners from the Madrid mega site, presented key takeaways from the demo, including challenges and the training efforts to enhance supervision.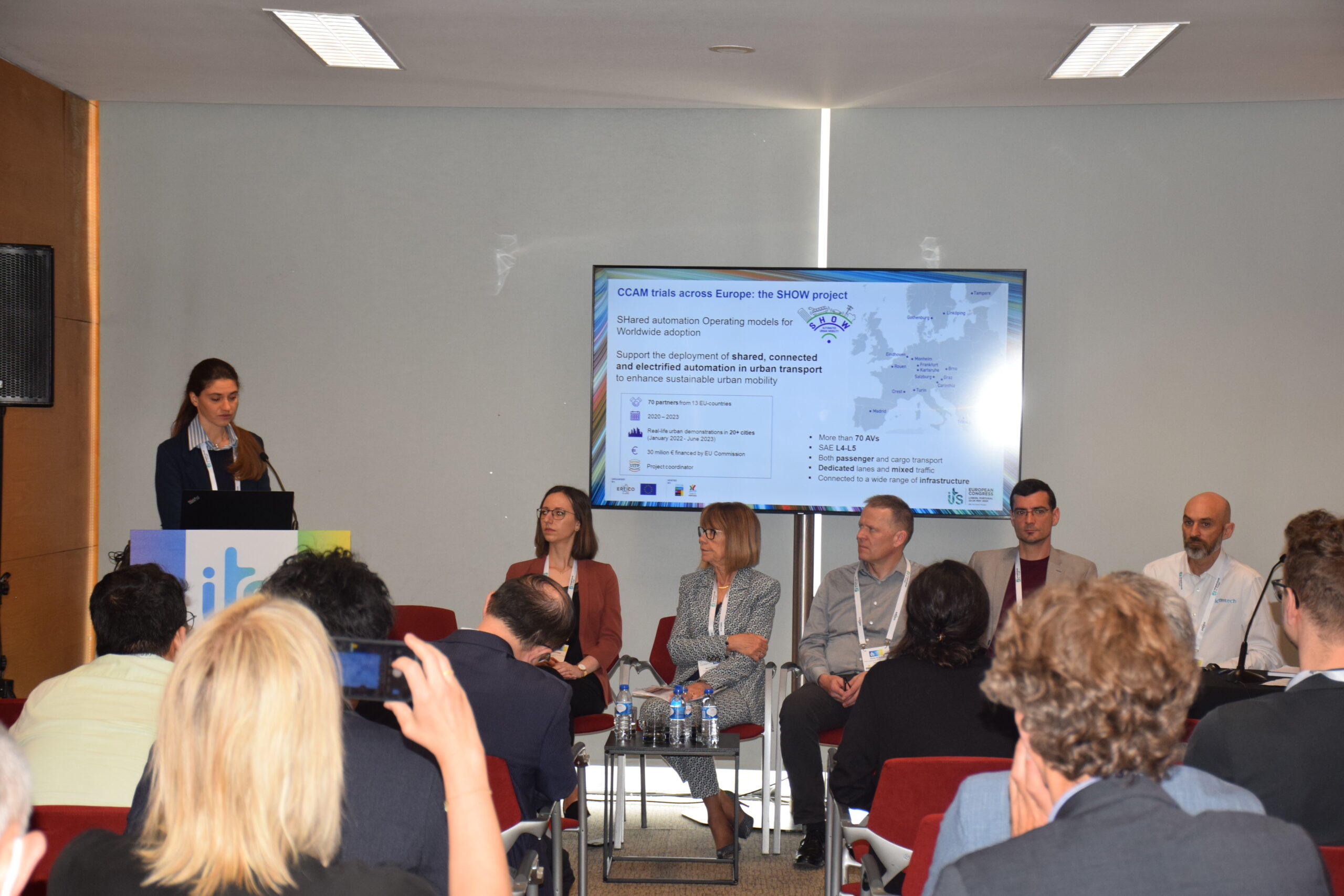 Swarco presented the study area of the Turin demo site and their dynamic lane reservation for automated vehicles and how it is contributing to mitigating the negative consequences of shared lanes. "Experiments confirm the role of the dynamic reserved lane in protecting the route for automated shuttle services", Alina Cavallero (Swarco). The International Road Federation (IRF) participated in the session "Empowering Communities Through Automated Mobility Education & Capacity Building", emphasising the significance of stakeholder cooperation and capacity building in this transformative journey.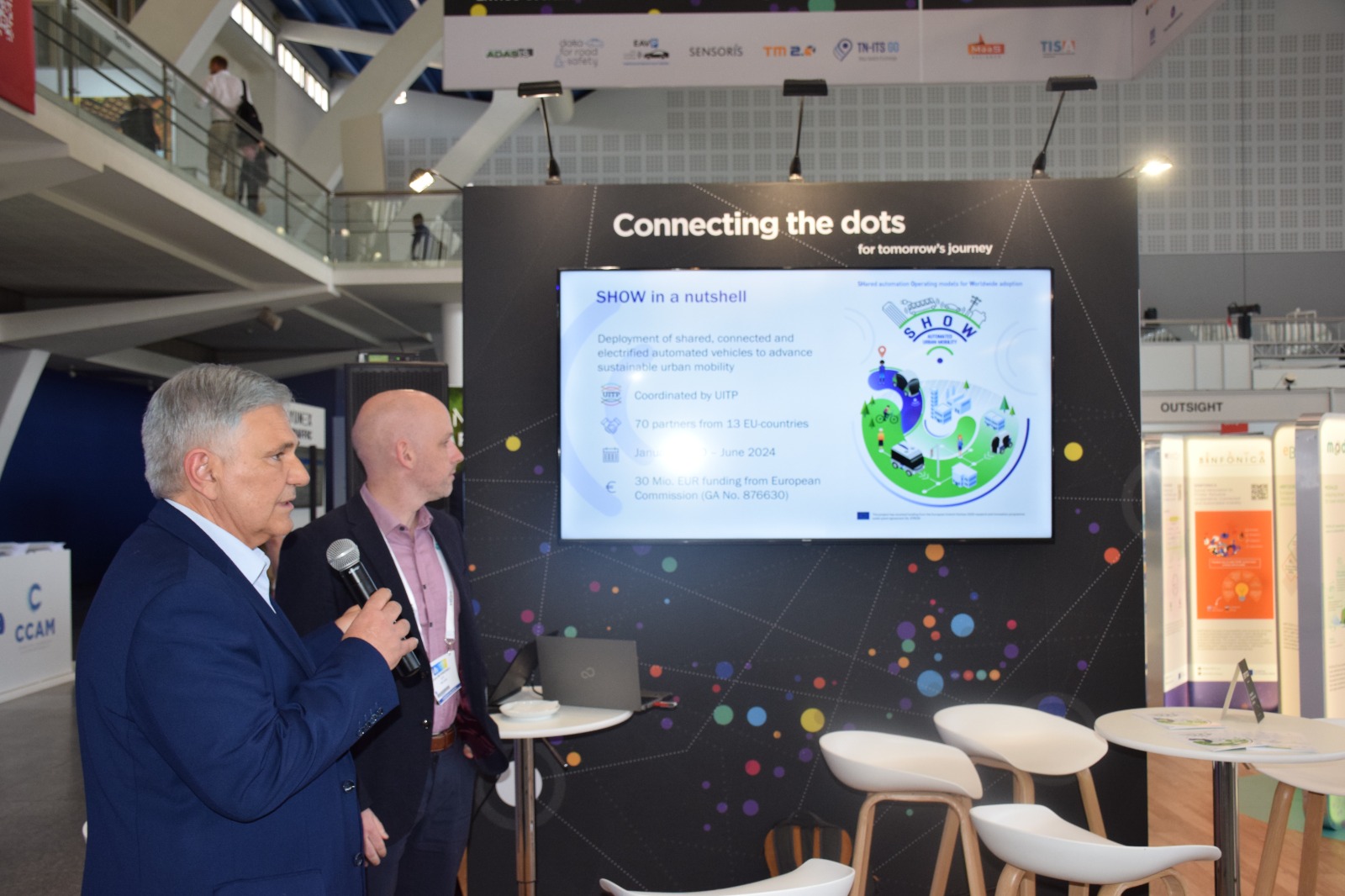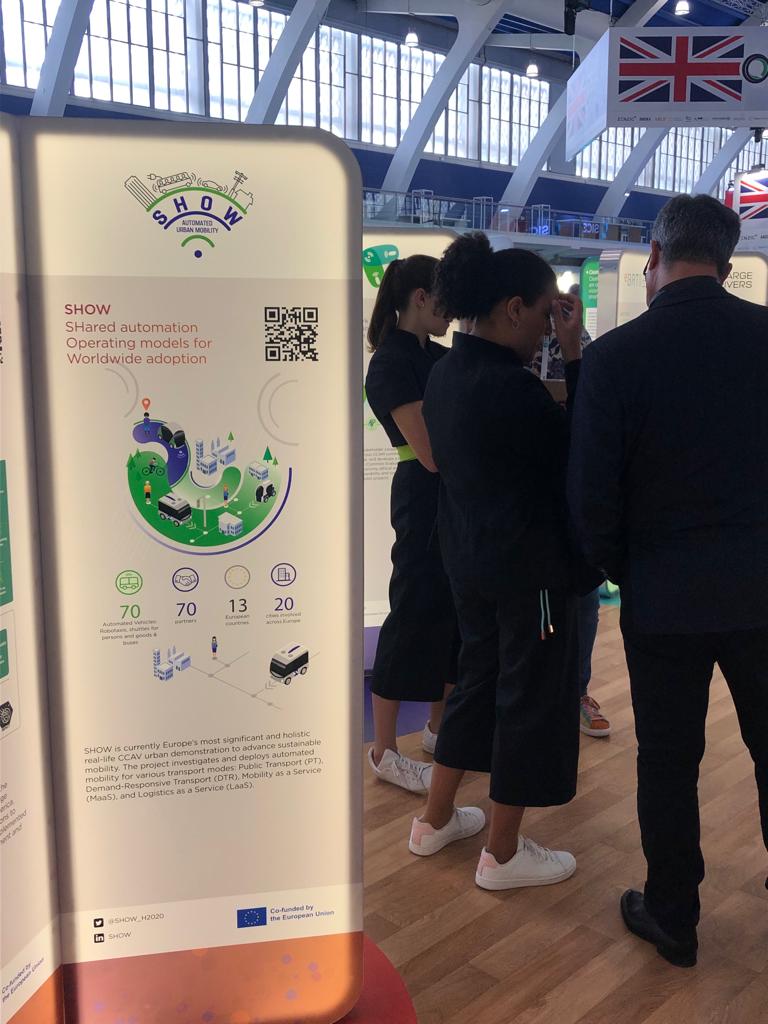 John Mc Sweeney (UITP), project coordinator and Nikolaos Tsampieris (ERTICO) presented the project at the ERTICO stand, which had a dedicated panel that enabled public interaction. 
SHOW training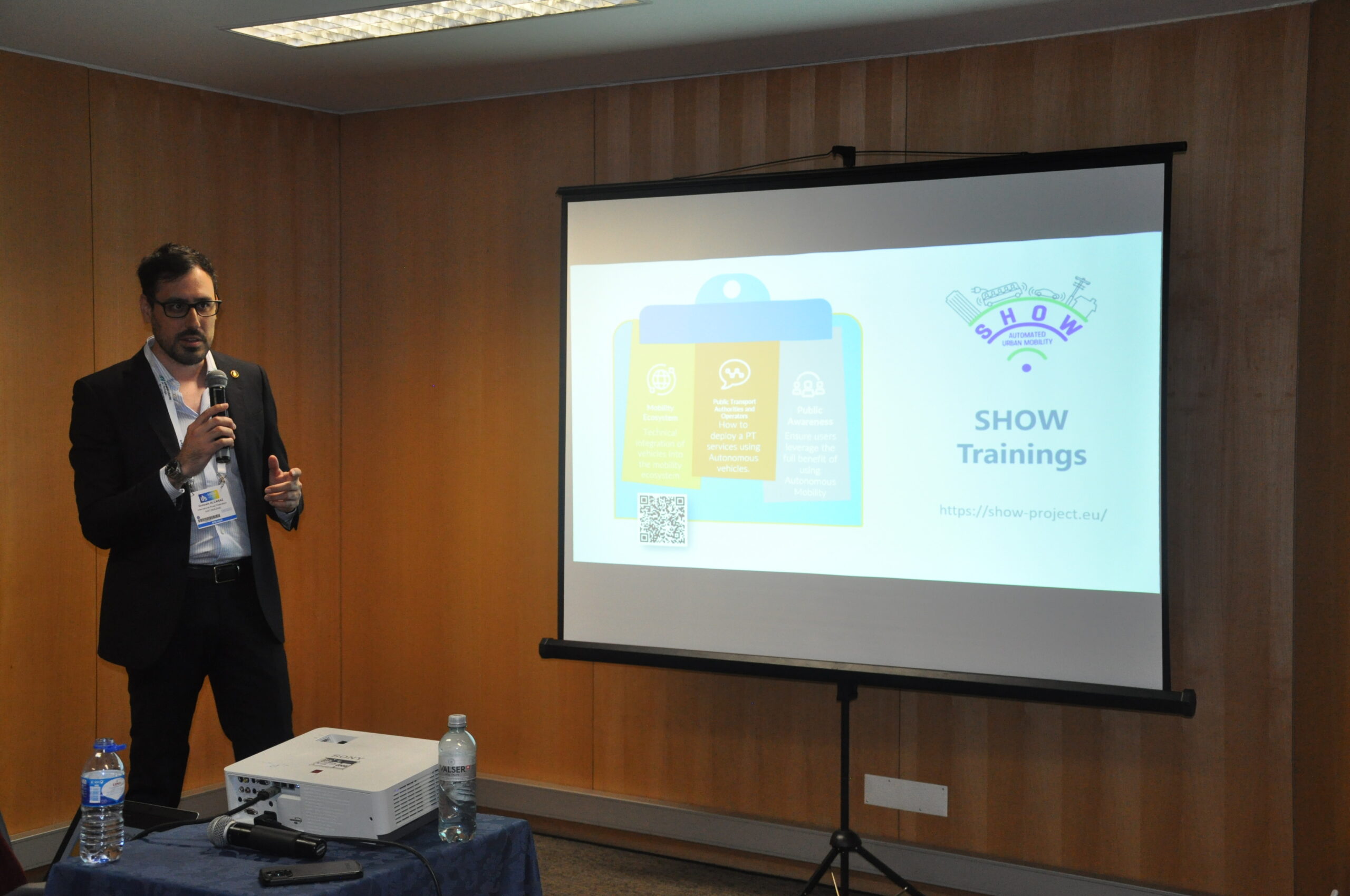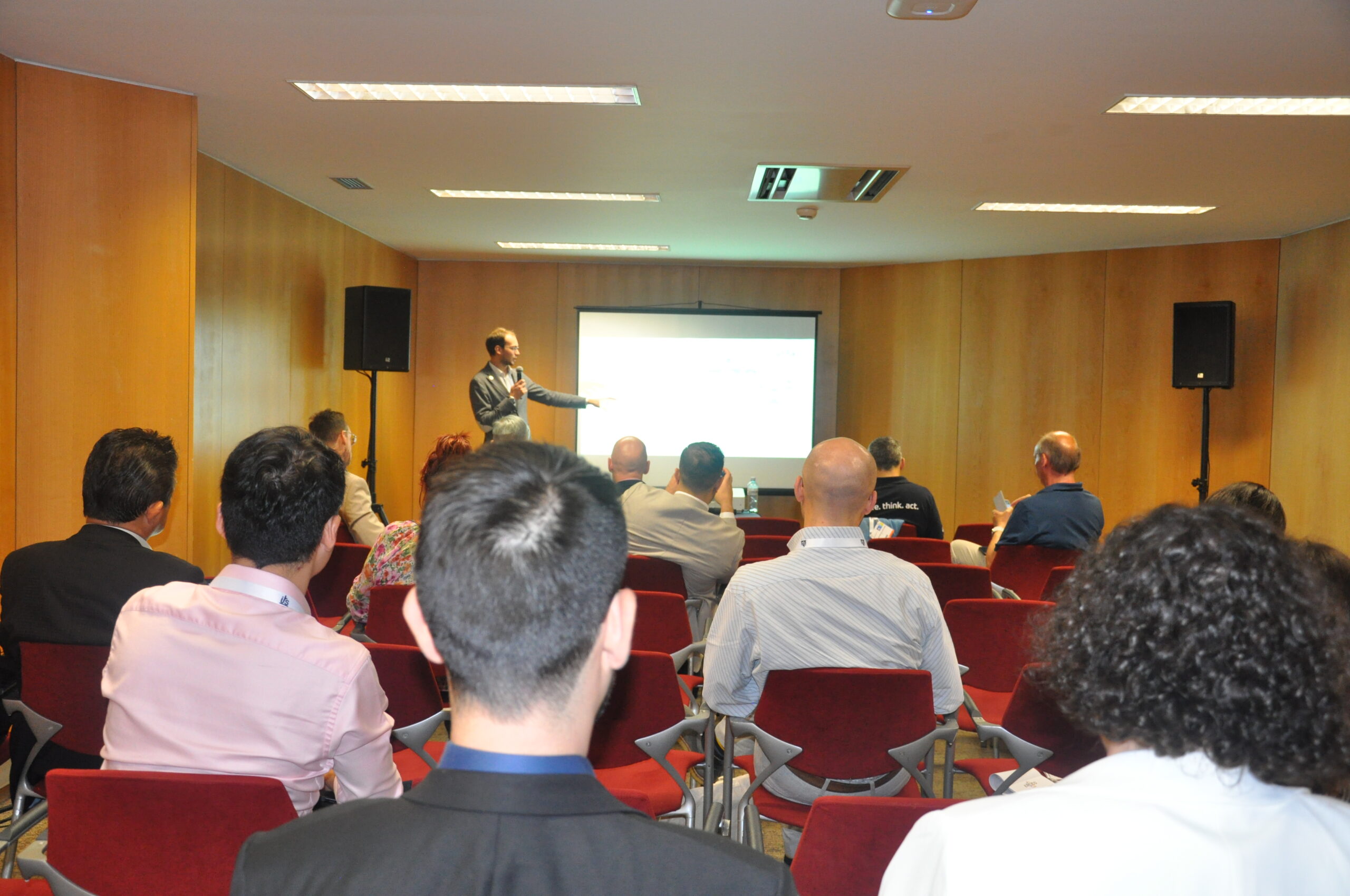 During the Congress, the SHOW project provided certified training on 'Interconnecting the Autonomous Mobility Ecosystem'. This insightful session offered a comprehensive introduction to the Autonomous Mobility ecosystem, exploring the various stakeholders involved and their interconnected roles. The training session delved into how different actors collaborate and interact with one another. Participants gained valuable insights into the holistic nature of the Autonomous Mobility ecosystem. The certified training served as a valuable resource for industry professionals, policymakers, and stakeholders seeking to navigate the evolving landscape of autonomous mobility.