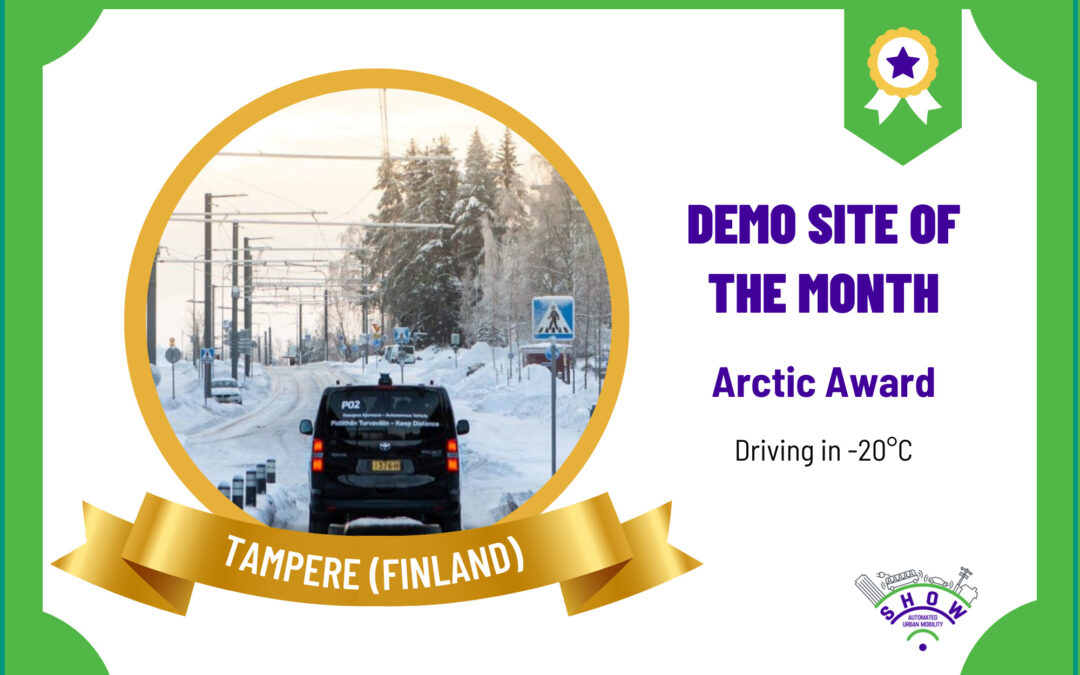 As we speak, the SHOW demos are advancing public transport through automated mobility all across Europe. In 16 locations, new vehicles and services are being tested, each demo site leveraging SHOW innovations to create a better, more inclusive mobility system.
Recognising the great work that is being done by the sites, SHOW has launched the SHOW Demo Awards. Each month, one site will receive a well-deserved spotlight, highlighting what has been done to advance mobility in the region.
The 'Arctic Award' goes to….
Tampere!
We are happy to announce that our Tampere site has received the honour to kick off the new awards, winning the most chilly prizy of them all: the Arctic Award.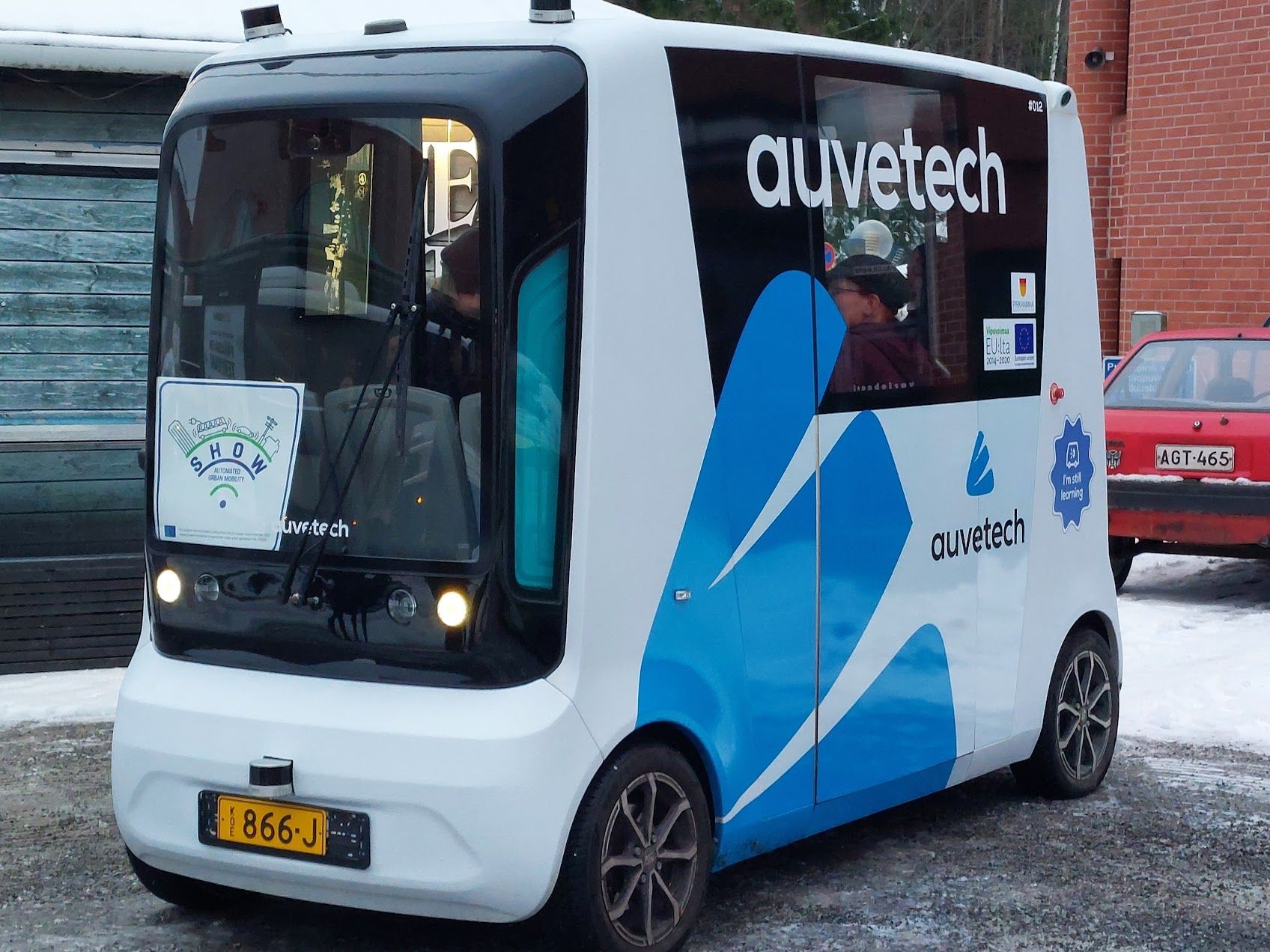 No snow, ice or extreme temperatures can stop our partners, as we see in Tampere (Finland). Here, SHOW partners Sitowise, VTT, Sensible 4 and Remoted are carrying out a successful autonomous driving pilot, despite extremely challenging winter conditions: the coldest temperature in which the vehicle has driven was measured at -20°C!
We spoke to the project's national coordinator Pekka Eloranta from Sitowise about the demo in Finland, and the challenges that the icy weather can bring.
Can you give us an update on the demo in Finland? What is the current status?
We started our pilot phase 1 with two Toyota PROACEs, operated by Sensible 4 in January 2022 on a 3,5 km route. Phase 1 lasted until March 2022. After, we had phase 2 with one Auve Tech vehicle operated by VTT (Technical Research Centre of Finland) on a 1,7km route. Phase 2 operated in May and June 2022. Phase 3 started in January 2023 with 2 Auve Tech shuttles on a 3,5km route (same route as in phase 1) and one EasyMile shuttle, on a 1,5 km route. These are operated by REMOTED and they have established a remote control centre for the phase 3 and coming phase 4 (which will expand the service in Tampere and also in the City of Lahti). So far, we have transported approximately 4.500 passengers and have driven over 16.500 km.
You have won the 'Arctic Award': what are the challenges of driving in such cold weather?
Driving in arctic weather requires a lot of issues to be taken into account. When using electric vehicles, the battery life is always an important issue, in cold weather there batteries need to be charged more often than in warm weather. This needs to be planned and taken into account in time schedules.
During winter time the road and street maintenance is an important issue and this has been discussed with the City of Tampere. Snow ploughing needs to be active and the used route needs to be cleaned actively. Snow, ice and gravel can also create challenges for the vehicles, sensors, brakes, doors, etc. All these challenges have been encountered and solved together with OEM's, road maintenance (City of Tampere), operators etc.
What are the future plans for the demo and the service? 
Further development and deployment of the automated service based on SHOW results. Deployment of the automated service in several areas/mobility hubs in Tampere, Lahti and also elsewhere. Integration with the Public Transport system will continue and new mobility hubs for feeder services to the light rail/tram/bus will be established.