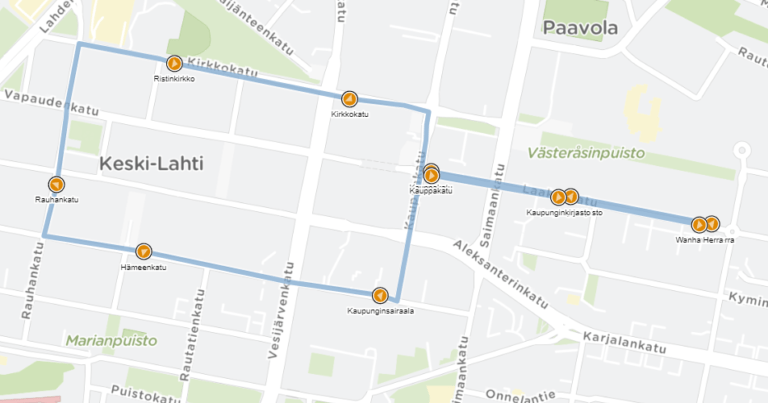 The SHOW project continues to enlarge the number of European cities deploying real-life CCAM demonstrations, advancing the shift to a shared, networked, electrified, and automated urban mobility model. Lahti, a municipality of over 100,000 inhabitants in southern Finland, is the latest SHOW site to start operations of an automated bus.  
The Lahti automated bus offers a 9-route service, driving through relevant locations such as the City Library or the City Hospital, transporting up to 6 passengers per ride, accompanied by a safety driver. The vehicle operates from Monday to Friday, from 8 a.m. to 5 p.m., with a two-hour charging break. Since its presentation to the public last 8 September, the operation has been a resounding success, with over 35 passengers per day in 7 different drives. 
SHOW demonstrations in real traffic conditions in numerous cities across Europe provide invaluable insights for automated mobility, enabling users to test the services first-hand, share their feedback and express their needs and requirements. 
This Finnish demo site will continue operating for six more months, collecting inputs to guarantee the best performance. Find out more about Lahti's demonstration's route and timetables.