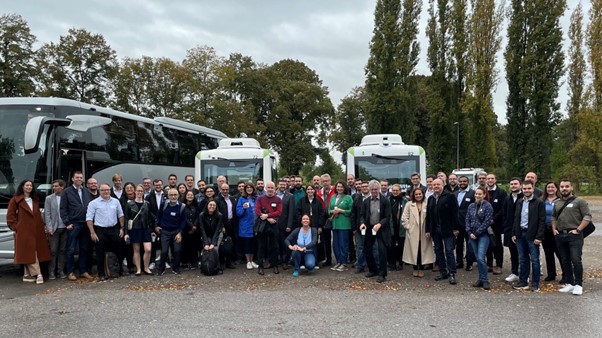 On 11 and 12 October, the SHOW consortium reunited in the German city of Düsseldorf for a two-day full-packed encounter, starting with an insightful gathering with the Advisory Board Meeting to exchange knowledge to define the lines for the future of the project, followed by SHOW 4th Pan-European workshop, to revolve around the seamless AV integration into public transport. 
SHOW progress is becoming more evident, with thrilling outcomes that are positively impacting urban mobility and numerous satisfied passengers in different European cities. In mid-October, the project consortium, made up of 70 entities, came together in Düsseldorf to assess the latest progress and results and share their experiences, challenges, and successes across the different pilots.
Some members of the SHOW Advisory Board, and significant personalities of the CCAM community, attended the meeting to discuss the legacy of the project. The conversation revolved around the next steps to ensure its sustainability over time and a real exploitation of the main findings, technologies and services deployed for the scale-up of pilot sites and to inspire the public and private sectors to continue advancing the development of CAVs to enhance urban mobility, with a focus on cities as a key player.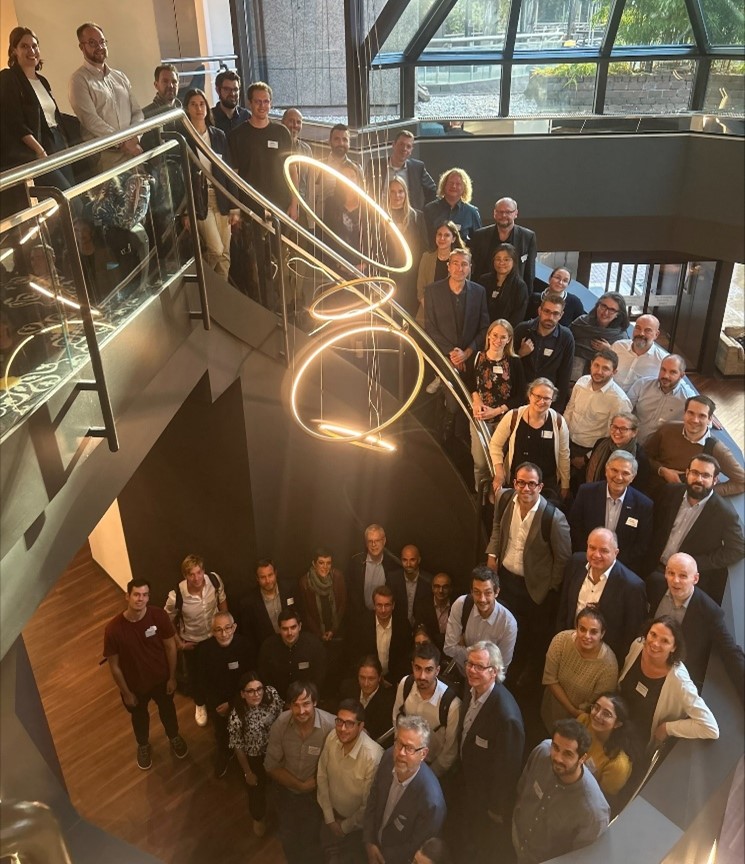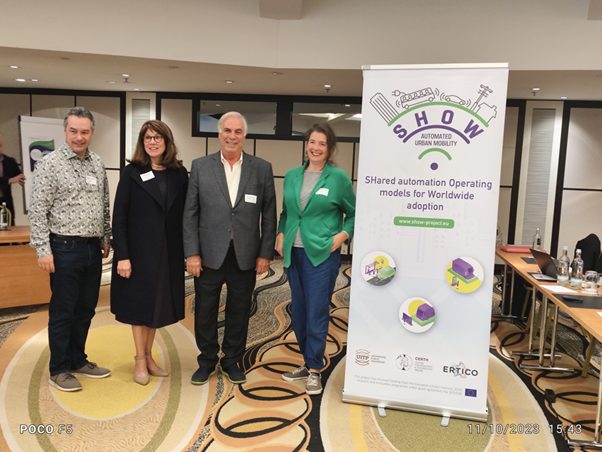 On the second day, 12 October, SHOW held its 4th Pan-European workshop under the title 'Shaping Seamless AV Integration in Public Transport'. Throughout the day, attendees heard about real-world success stories and how CCAM is being deployed right now in Europe. With plans for achieving fully driverless operations at Terhills and the extensive deployment of vehicles in Hamburg through MOIA, attendees gained valuable insights into how operators envision the technology being implemented both in the present and over the next 2-3 years.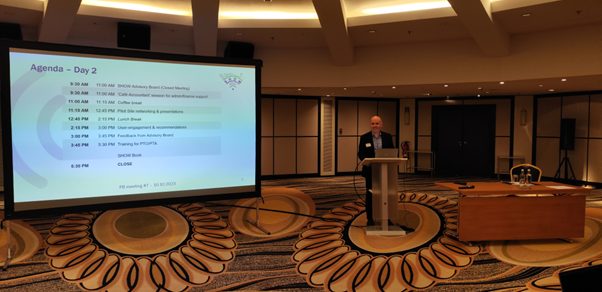 Andrea de Candido, from the European Commission, expressed the widespread enthusiasm and high expectations surrounding SHOW, rooted in the project's mission to encourage a shift from private vehicle dominance to public transport. He spoke of SHOW being a fundamental building block in Europe CCAM development plans and is keen to see both what it is delivering and how it can be built on in future.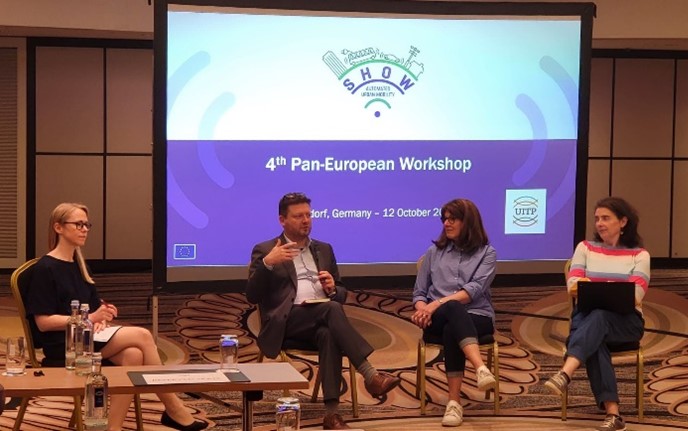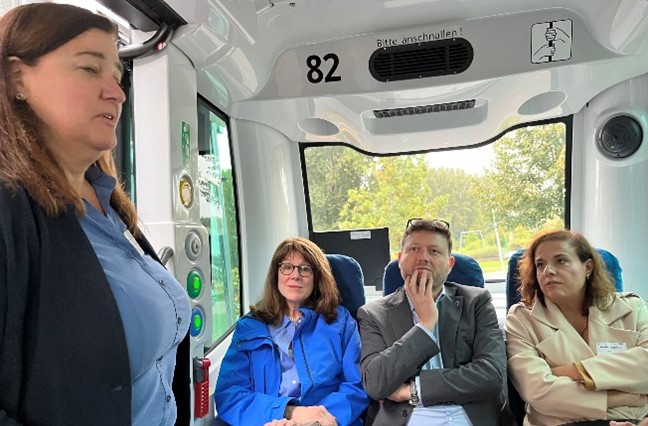 The event was completed with a visit to the Monheim pilot site, providing a unique opportunity to witness in operation a service that has already transported over 50,000 passengers. Fully integrated into the public transport service, it offers a valuable mobility service to residents in the city, set to continue even after the completion of the SHOW project. BSM has ambitious plans to extend the service's scope, including an enhanced role in shuttle maintenance. The visitors also heard about the challenges of operating a fleet of 9 vehicles navigating mixed traffic conditions.