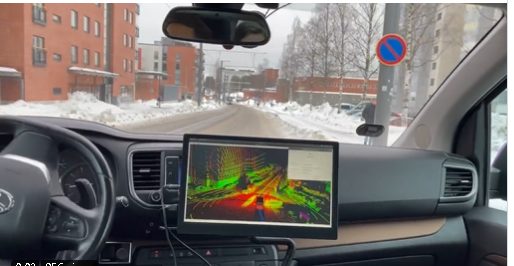 On March 17, the SHOW project's Finnish pilot site in Tampere will hold a public demonstration for targeted experts and key stakeholders. The City of Tampere, Sitowise, Sensible 4 and VTT will be at the Hervanta testbed, from 11:00 to 13:00, to present SHOW's objectives and discuss the future of automated transport as an integrated part of the future public transport in Tampere.
Visitors to the event, which is supported and enabled by Business Tampere, will get insights into the SHOW project's activities and achievements so far. Sensible 4 vehicles will be at hand to help demonstrate the concept of digital twins in action as you experience great innovation in automated public transport, particularly for feeder services in Tampere.
This is another step forward for the Finnish pilot site since they began work a few months ago. Earlier this week, they also held a demo in the presence of the Mayor of Tampere, Anna-Kaisa Ikonen, who proclaimed that her ride in a robotic car in Hervanta was "a steady ride and a great demonstration of the power of cooperation and technology".
You can register here to see and to experience it all for yourselves in Tampere!