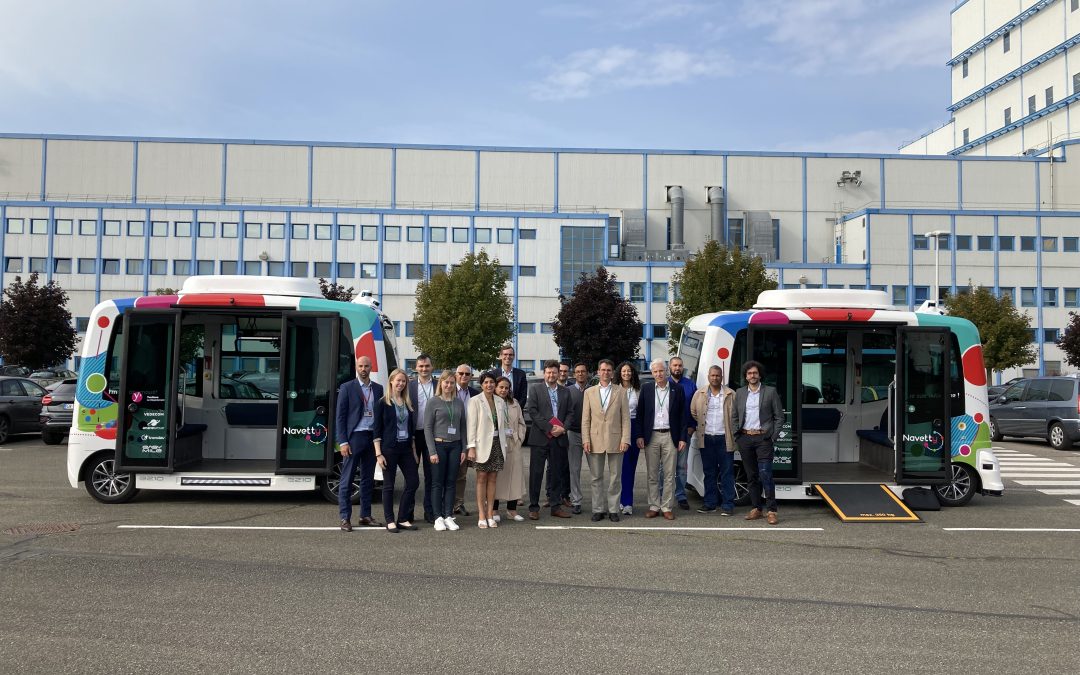 On Thursday 28 September, the SHOW team had the pleasure to visit its demo site in Les Mureaux in France. The team took a special ride in one of the 2 EasyMile automated shuttles that operate without a safety operator on board!
The Team experienced the shuttle service and visited the supervision centre, having discussions on how the PTOs are preparing for more automation of their services including the up/re-skilling of their workforces. Topics such as local connectivity and operating on around several roundabouts were also discussed.
While this service is already running, next month a new shuttle on another route on open road will start, between the train station and the aerospace center.
Thank you to local partners Transdev and EasyMile for their hospitality!
Find out more about our demo site in France here.